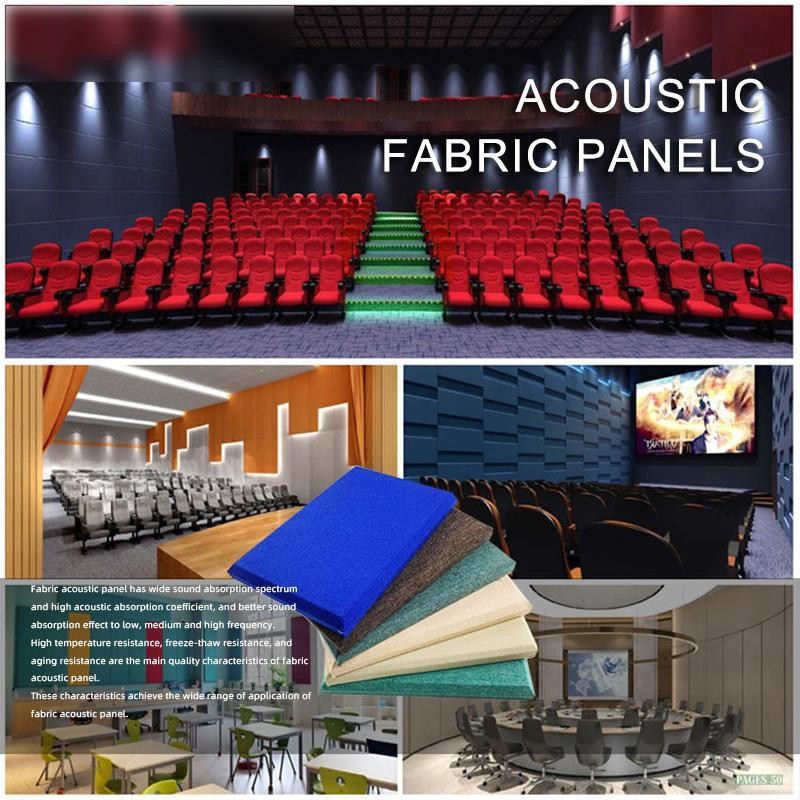 GOODSOUND Acoustic Fabric Wall Panels are a decorative high perfomance sound absorption panel for interior spaces. Acoustic Fabric Wall Panels are sound absorbing panels mounted directly to walls.
Acoustic Fabric Wall Panels have long been used to add comfort to a space by reducing reverberation. Acoustic Fabric Wall Panels are fabric laminated acoustical wall panels that provide excellent sound and noise control.
Acoustic Fabric Wall Panel is the time-tested standard for exquisite stretched fabric acoustical wall and ceiling applications in almost any environment.
Six advantages of the Acoustic Fabric Wall Panel:
1> Stable product quality and zero complaints.
2> High temperature resistance, freeze-thaw resistance, and aging resistance;
3> Functional products with sound absorption, strong decorative;
4> Wide range of applications:suitable for both house and industry decoration;
5> High anti-collision coefficient and not easy to break;
6> Able to achieve full frequency sound absorption
Product Type
Exquisite Stretched Acoustic Fabric Wall Panels
Size
Length: 600mm/1200mm/2400mm or customized
Width: 600mm/1200mm or customized
Thickness: 25mm/50mm or customized
Density
80kg/m3 or 96kg/m3
Weight
About 2.4kgs/pcs
Fireproof Grade
Grade B1
Environmental protection Level
Grade E1
Material
Owens Corning wool, hydrophobic & formaldehyde free white glass wool, yellow glass wool
Frame
Resin frame, aluminum frame, soft frame
Finish
Fabric series, leather series, fiber glass fabric series
Construction
It can be pasted, buckled and nailed
Craft
High quality glass wool, wrapped with various colors and patterns fabric or leather. Not only decor the space, but also absorb the echo!
Service
Free samples, support customization
Application place
Police station, addiction treatment center, courtroom, cinema, room decoration, conference halls, recording rooms, studios, schools, office space etc.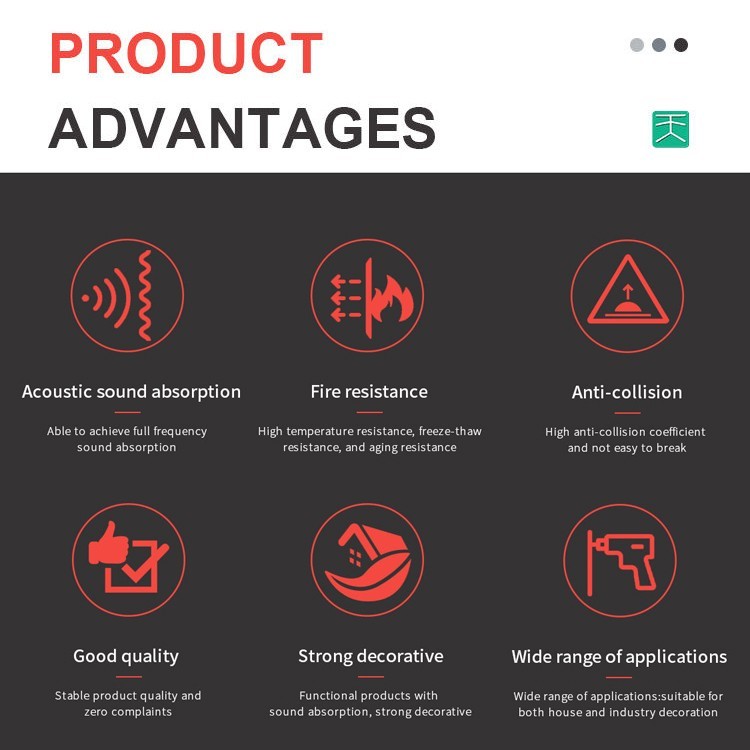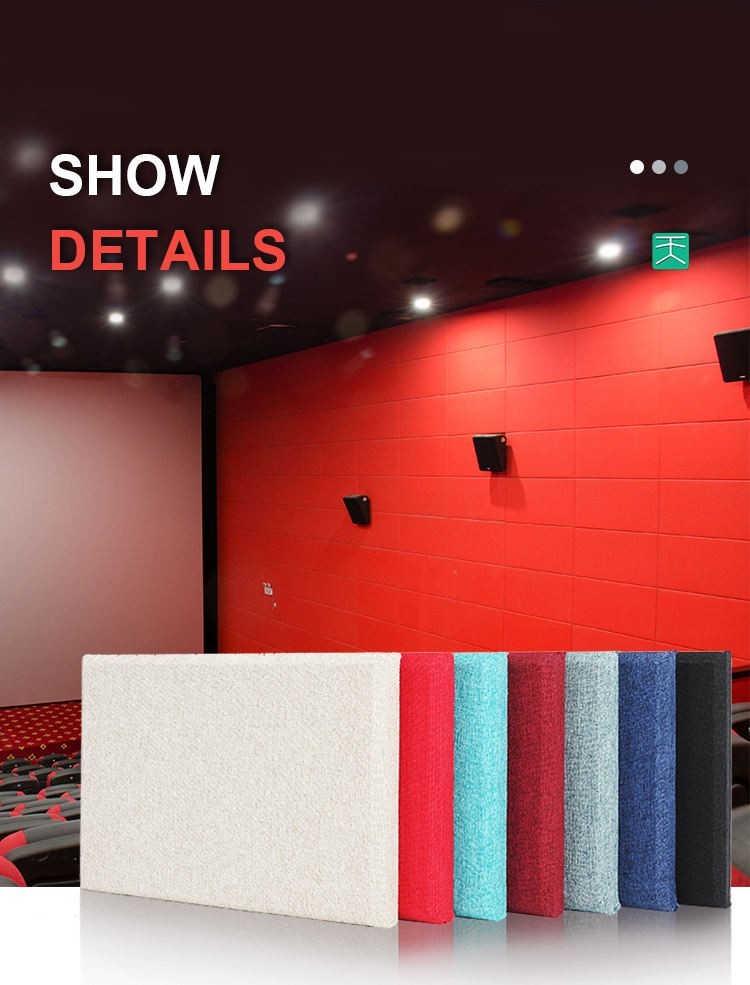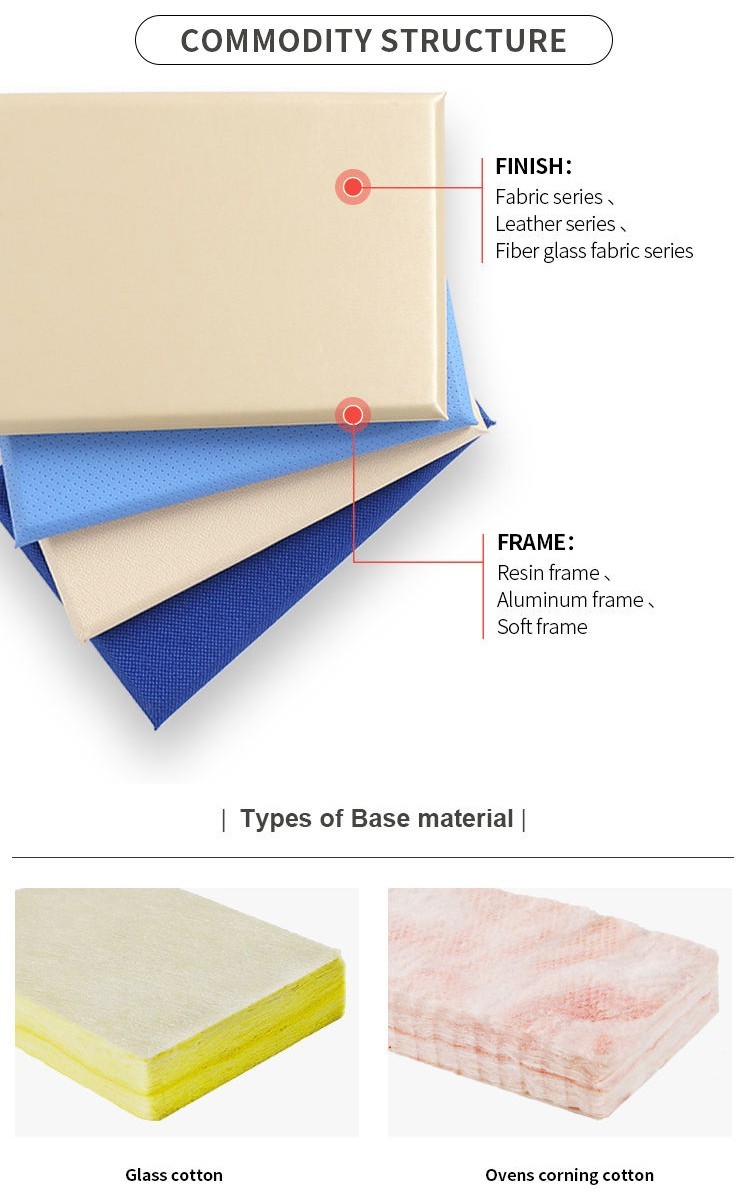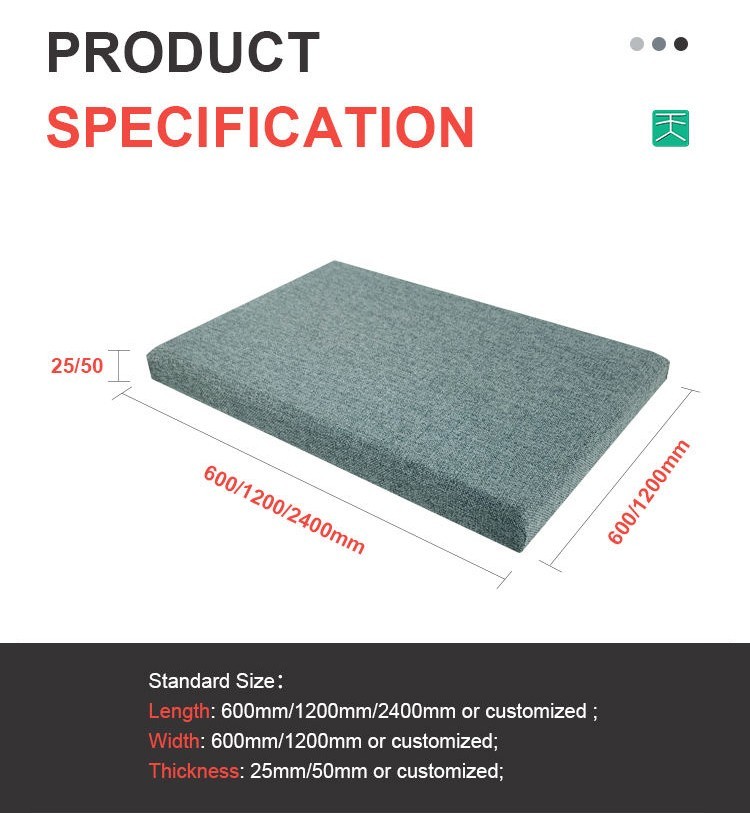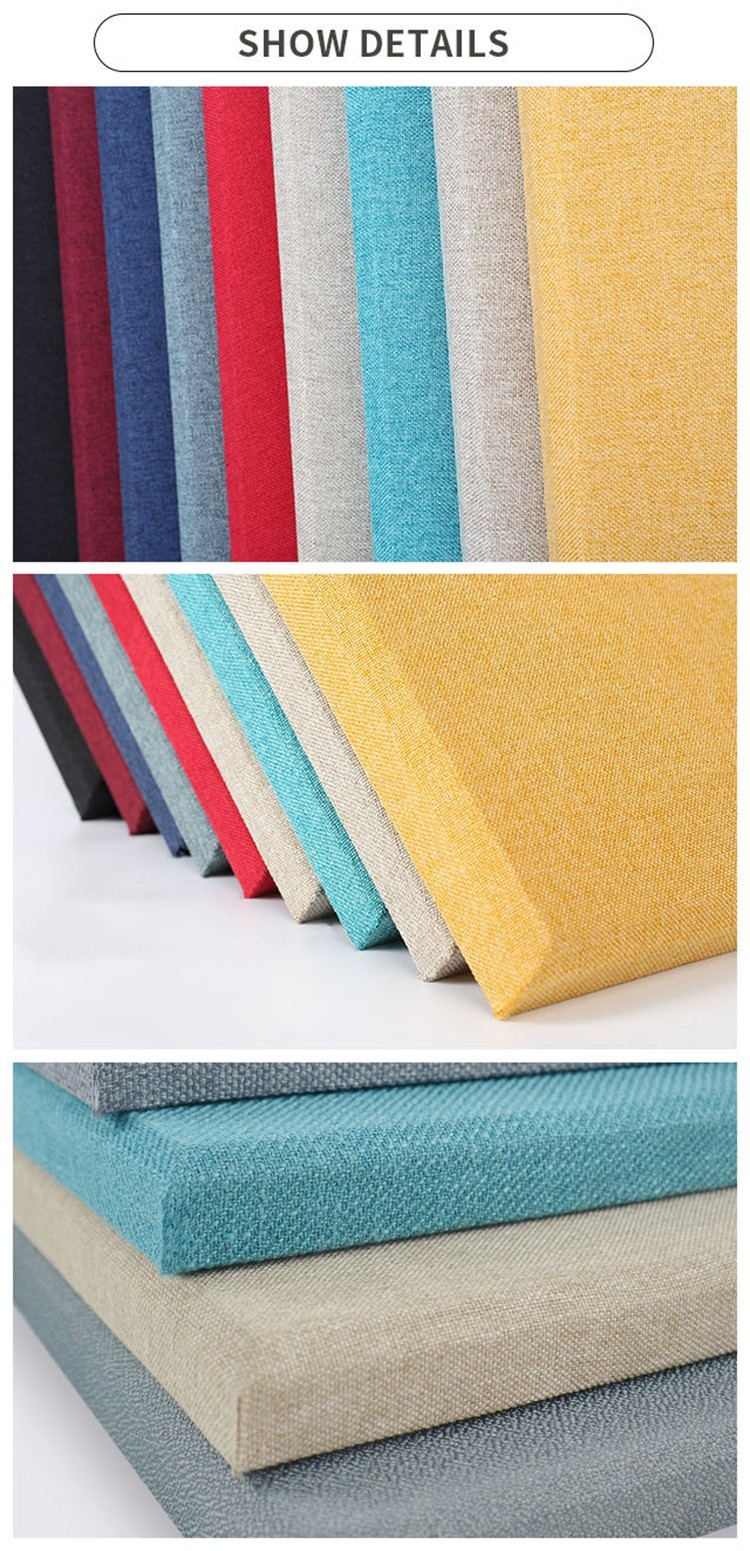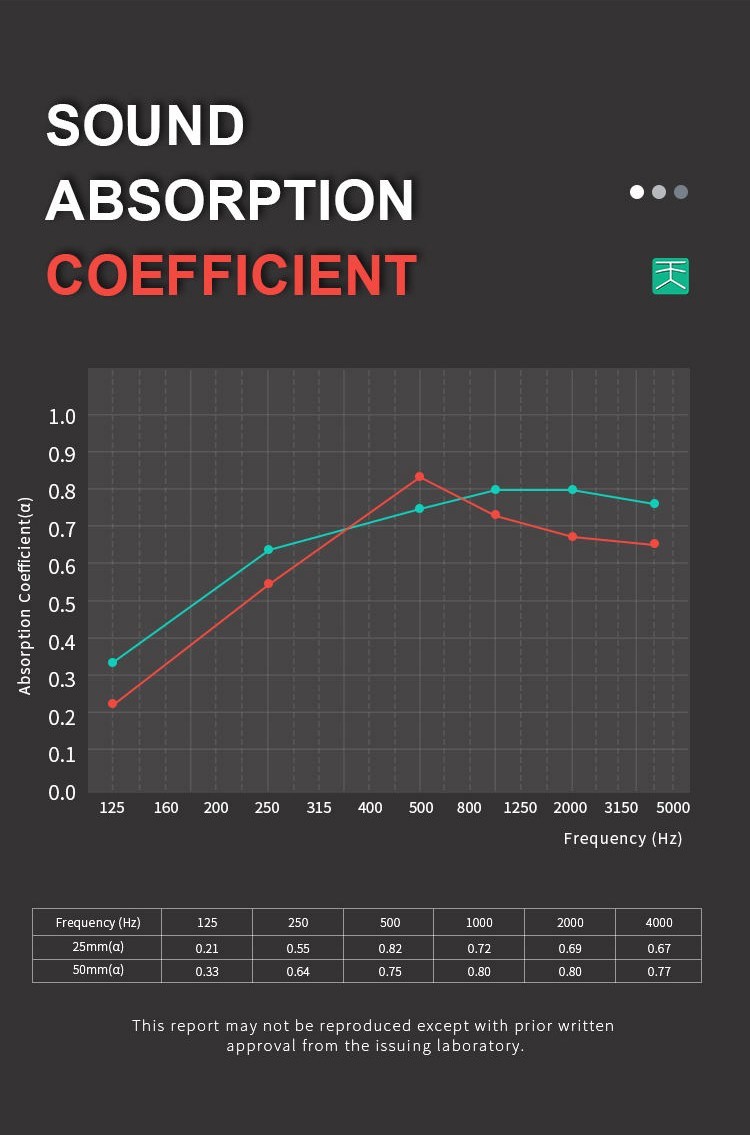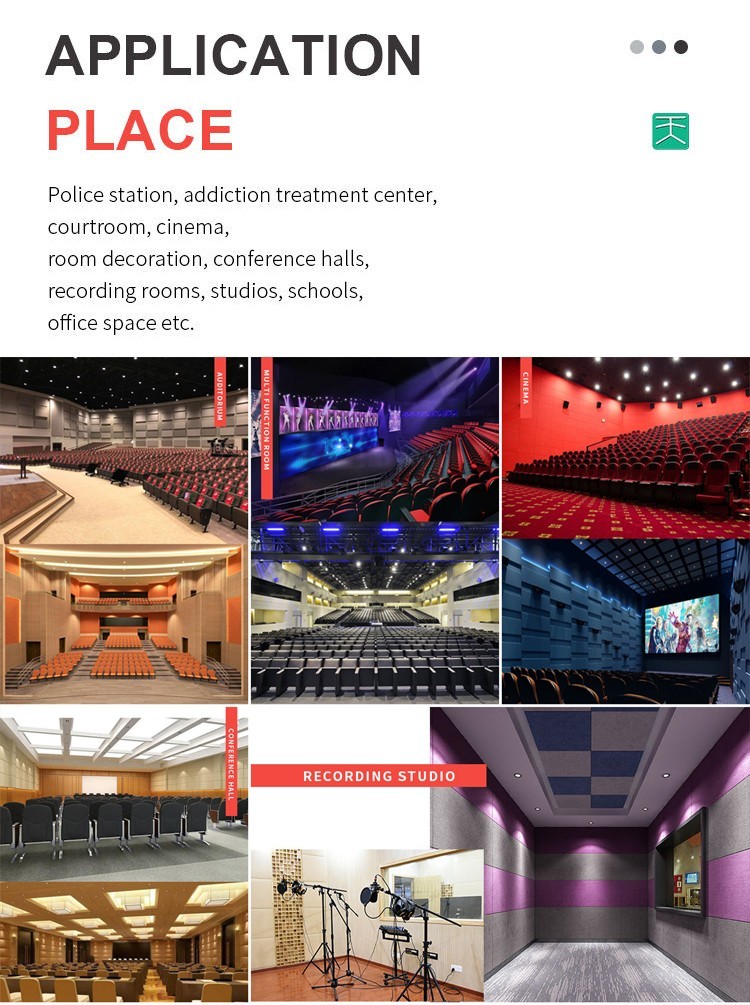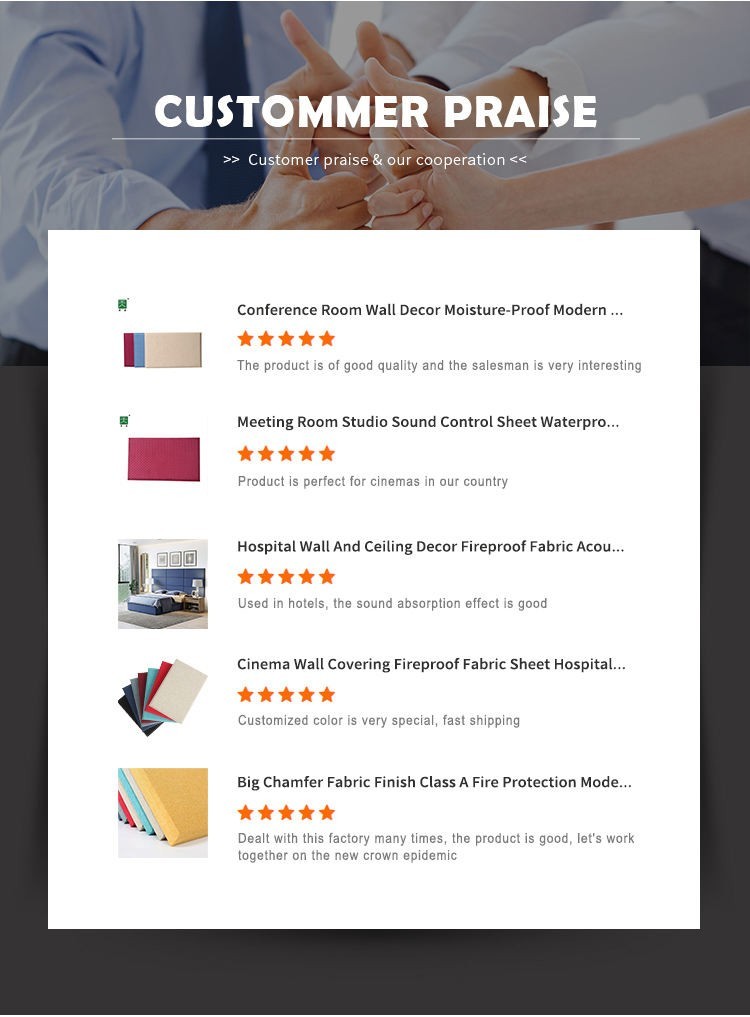 If you have more question, please feel free to contact with us, Thank You !
Tel/Whatsapp: +86 17322789466
Email: gsacousticss@gmail.com
Company Address: Xinli Building, Lihe Road, Lishui Town, Nanhai Distric, Foshan City, Guangdong Province, China.