Perforated Acoustic Panels are the most economical way to get an acoustic treatment. Acoustic Panels are perforated through and are typically installed with 50mm of acoustic insulation to the rear or above. Perforated acoustic panels enable a wide range of options to control reverberation in many types of space.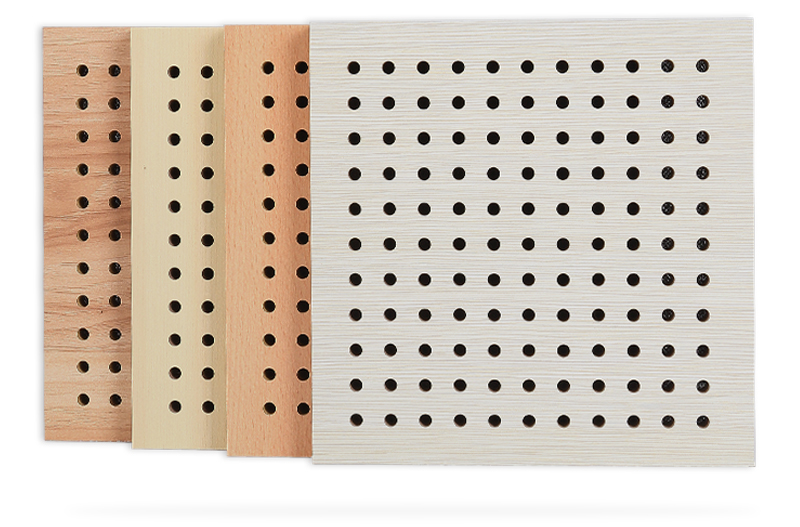 Product Type
Perforated Acoustic Panel
Product Structure
Perforated on high density base materials,withblack acoustic tissue behind.
Standard Model
E-shape hole: E32/12; E32/10; E16/8; E16/6; E16/4
V-shape hole: V32/12; V32/10; V16/8; V16/6; V16/4
Size
Length: 600mm/1200mm/2400mm Width:600mm/1200mm Thickness: 12mm/15mm/18mm
Basic Material
Standard/Eco-friendly/fire-resistant/Moisture-proof/A grade non inflammable/composite fire-resistant/non-formaldehyde solid wood/other customized
Finish
Melamine, natural veneer, fireproof board, painting, metal surface, veneer, leather surface,etc.
Color
Many colors in stock and can be customized
Fireproof Grade
B Grade
ECO Grade
Class E1
Application
Gymnasium ,Meeting room,Multi-function hall, Auditorium,Conference room, Banquet hall,etc.
Service
1.Support Oem&Odm service.
2.Provide acoustic product design services.
3.One-stop acoustic environment overall solution,including:Engineering design, product manufacturing and engineering installation.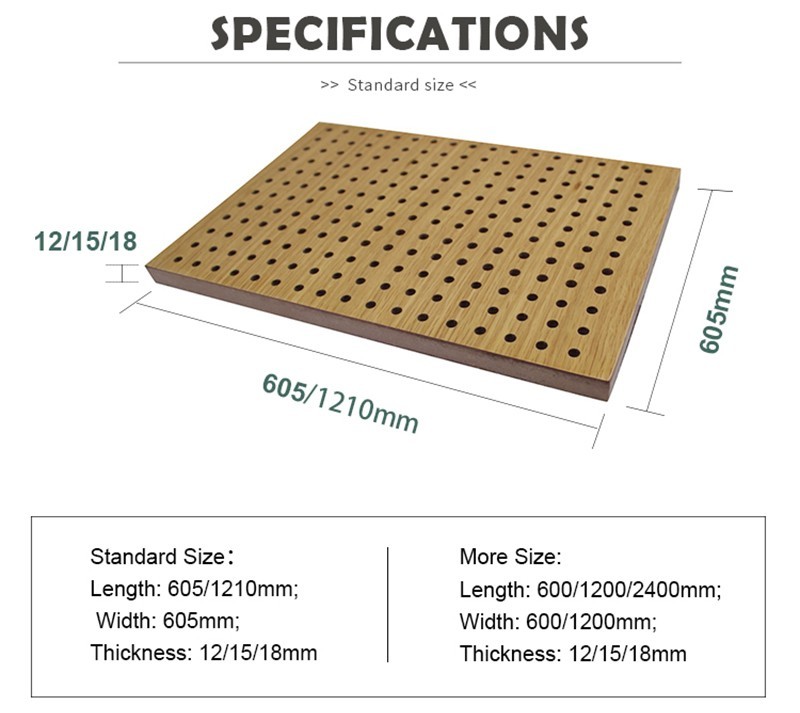 Uses:
Acoustic correction. Applicable to walls and ceilings.
Dimensions:
There are versions in large dimension panels for continuous walls and ceilings and also standardised ceiling panels in different versions to install with visible, semi-hidden, hidden and hidden practicable profiling.
Wall Covering Panels:
Used plates are often 2400x1200mm, 2400x600mm and 1200x60mm.(16mm thick)
Ceilings:
It's usually more common to use 12mm thick plates in standardized measures of 1200x600mm, 1200x300mm and 600x600mm, although other combinations are also possible.
Installation systems:
The different plates are available with different finishes depending on the type of perimeter assembly desired.
Materials and finishes:
The support material is always MDF fiberboard wood panels in standard or fireproof versions. Surface finishes can be raw, melamine, plywood, varnished or lacquered. Other options on request.
The panels may incorporate to the back and as an option, an acoustic veil to improve the sound absorbing qualities of the panel.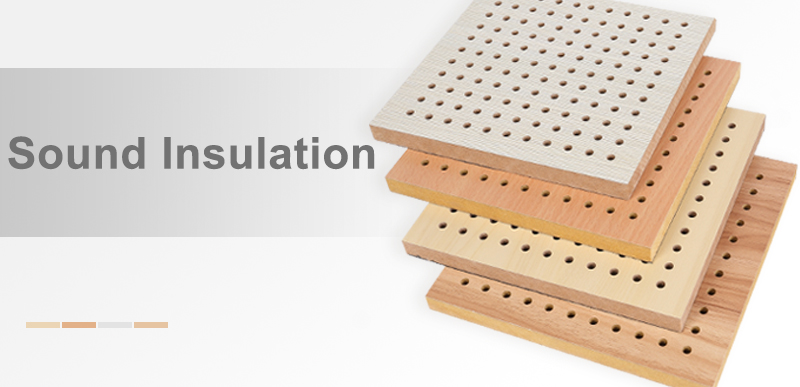 It has strong selection on the sound spectrum and particular great performance on the middle and low frequency.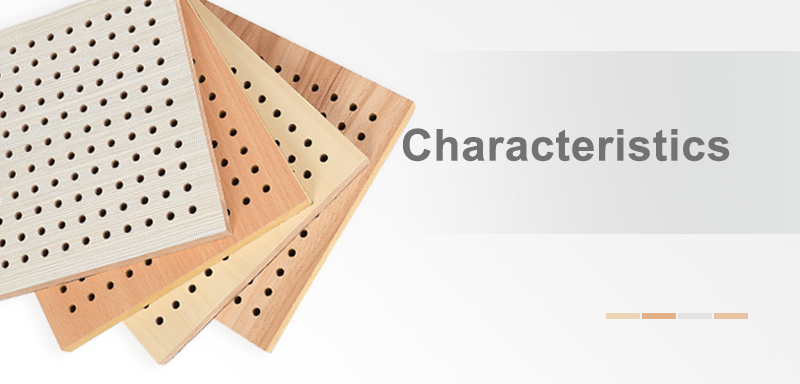 GOODSOUND perforated acoustic panel is made of high quality MDF board and has outstanding environmental, fireproof and moistureproof waterproof function.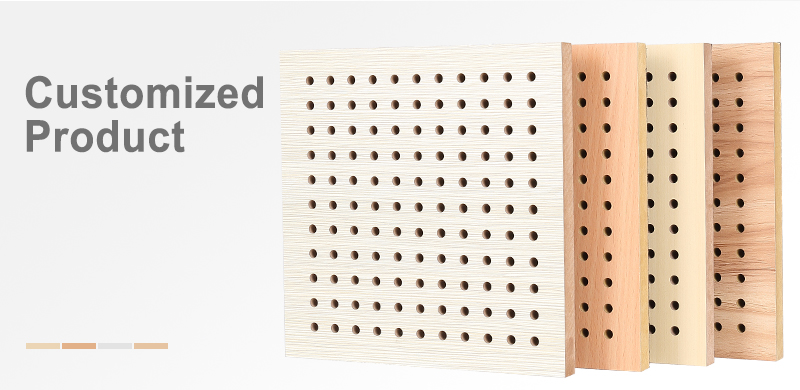 If filled the acoustic cotton at the black side space of the acoustic panel, it has better performance on middle and high frequency.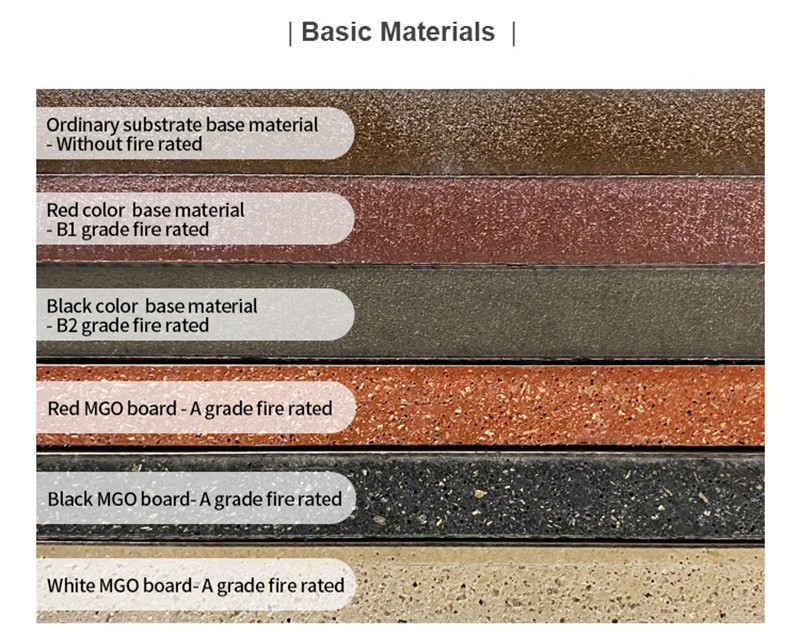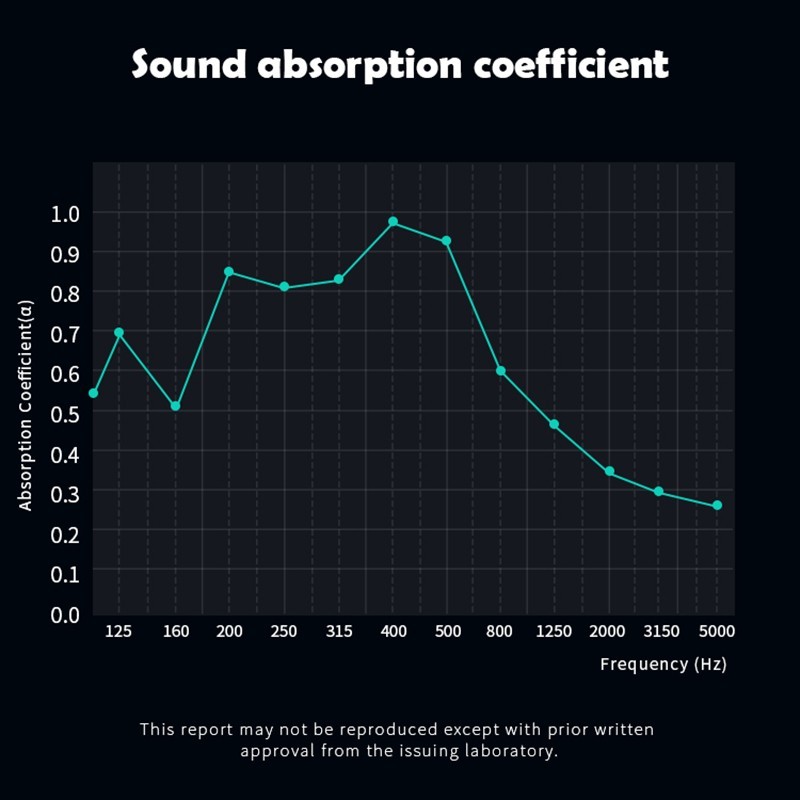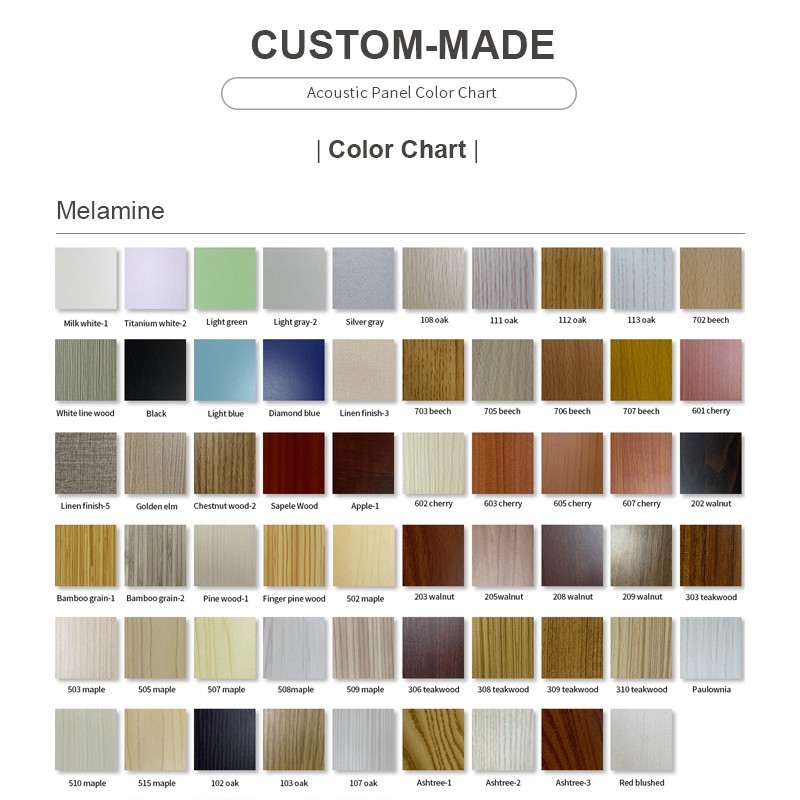 If you want to know more about product display. Pls Contact Us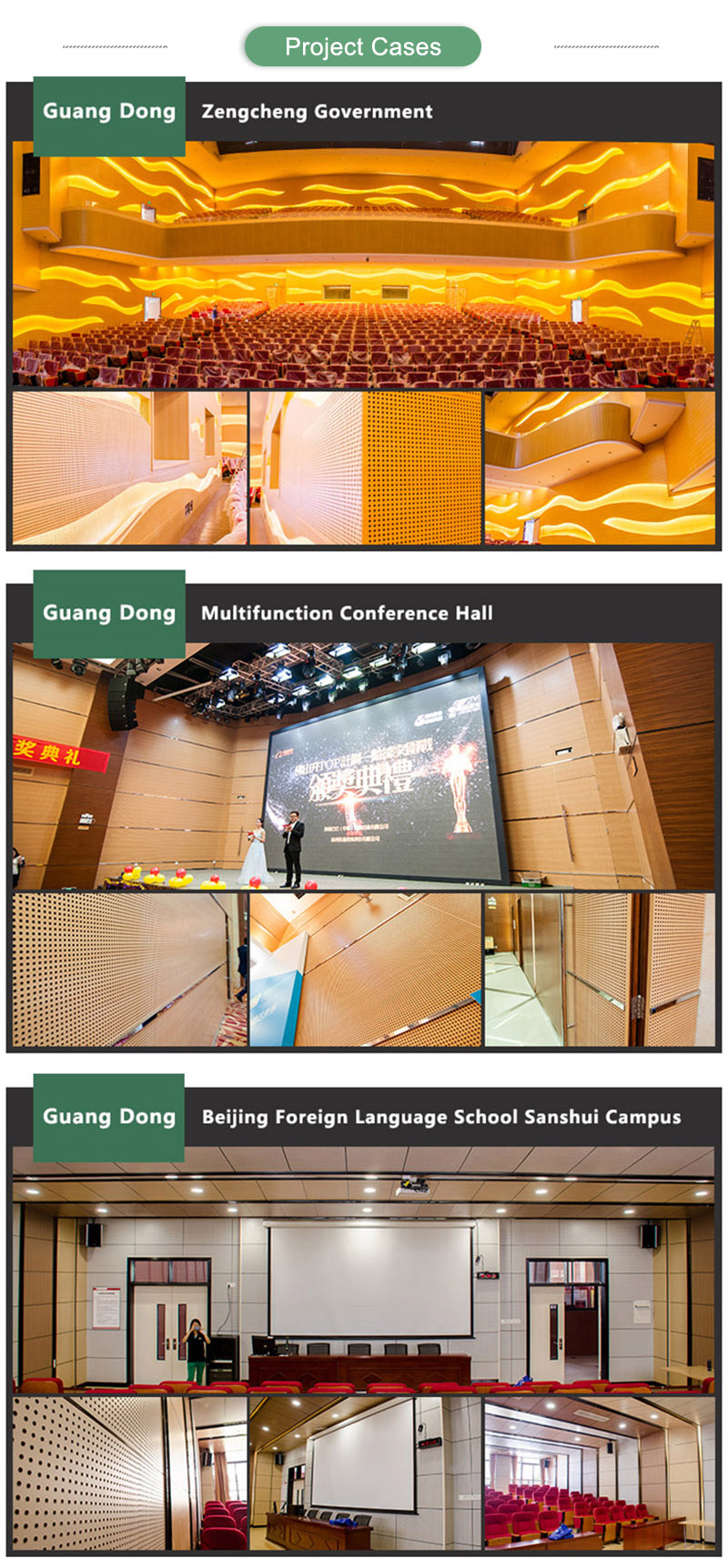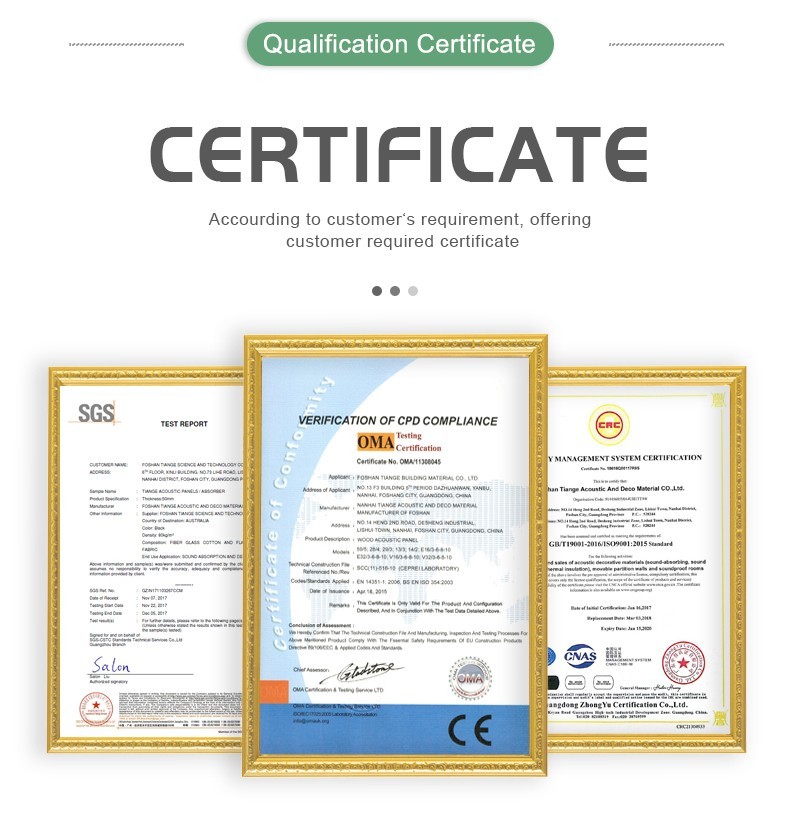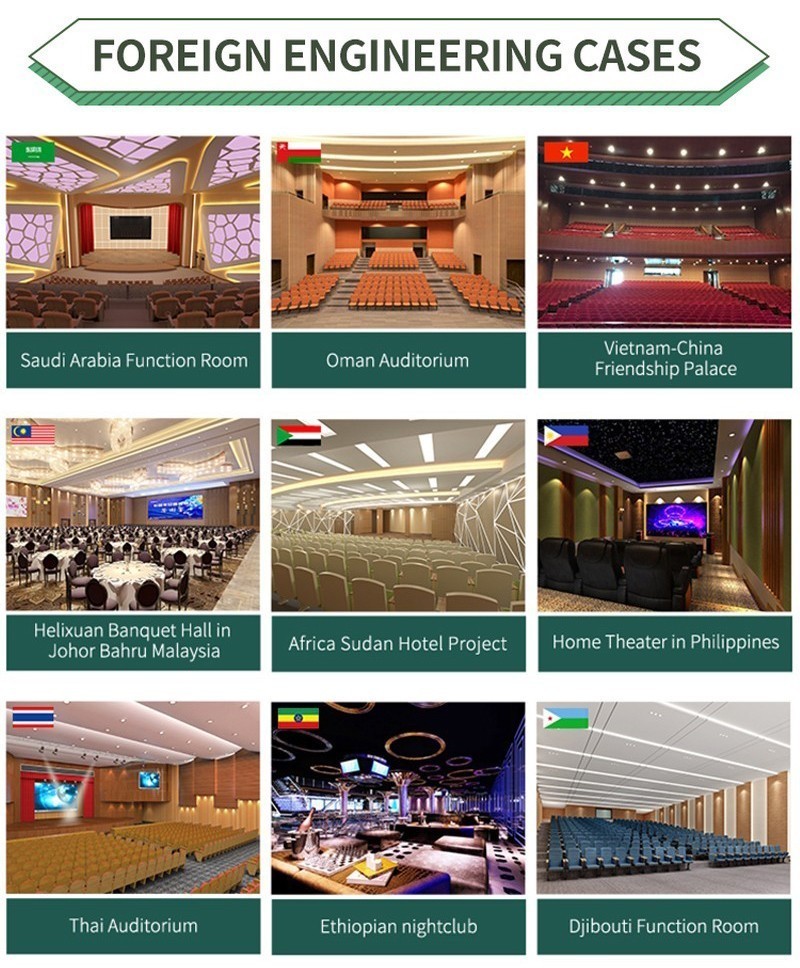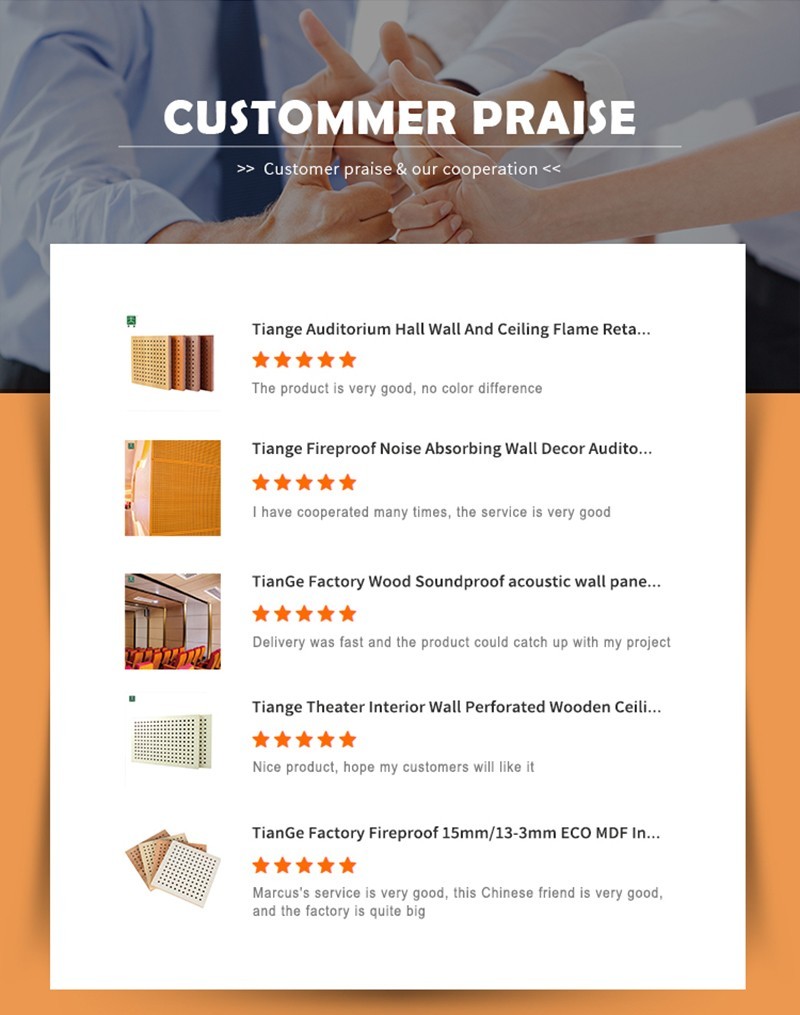 Why Choose GOODSOUND
-Professional: We active in the field of acoustic panel for more than 13 years. GOODSOUND is our registered trade mark.
-Supply Ability: 20000 Square meters per Month
-Product Certifications: Manufactured underISO9001,BV,CE and SGSaccredited Quality
-One-Stop Service: We provide acousticsolution, acoustic panelsandinstallation.
- All of our acoustic panel will pass Strict Inspections before packaging and shipment.
-Best after sale service: Customers can contact with us if finding any mistake with our acoustic panel and we'll try to support as soon as possible.
- More than 13 years experience in exporting to make purchase orders fluently.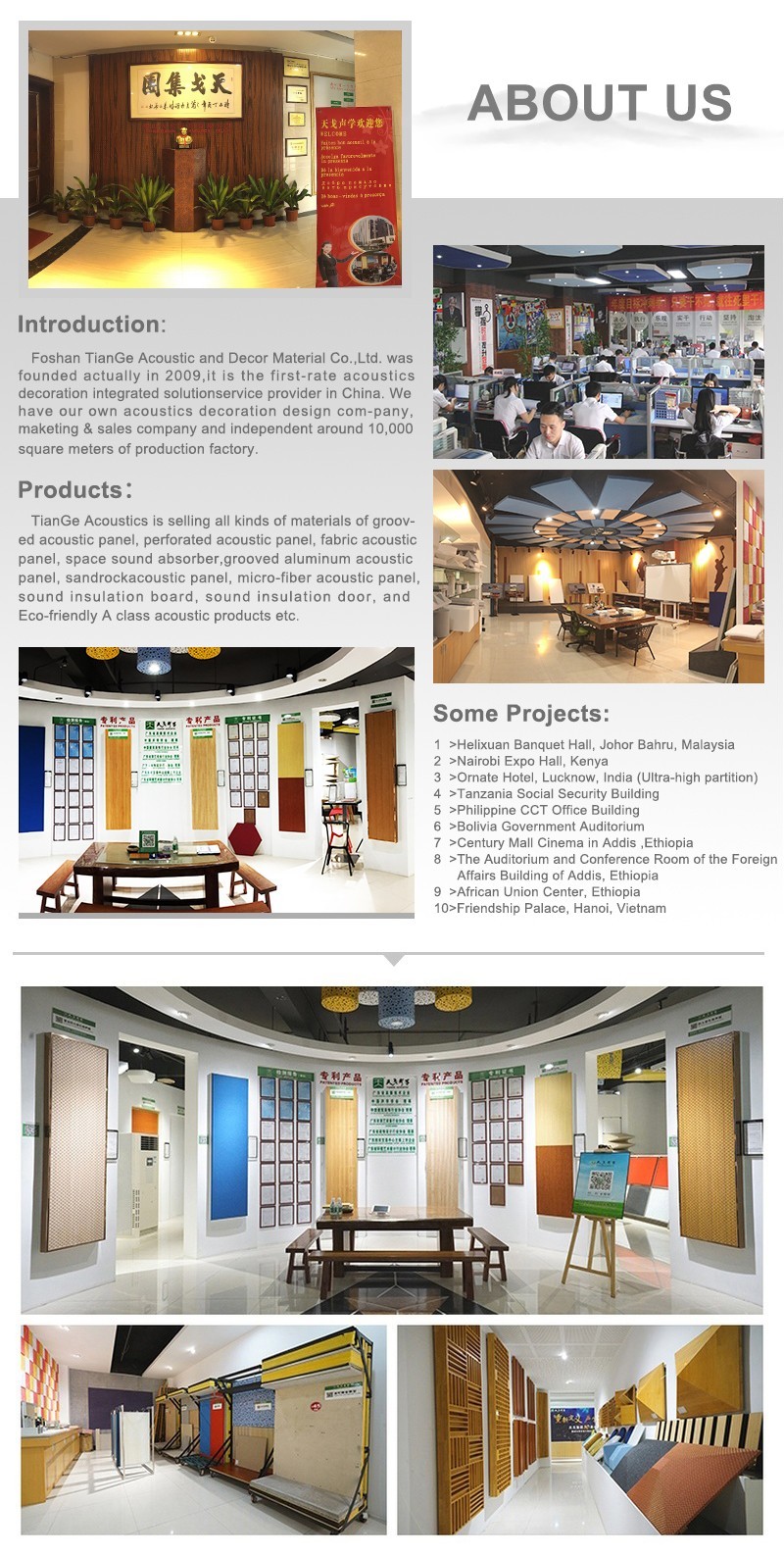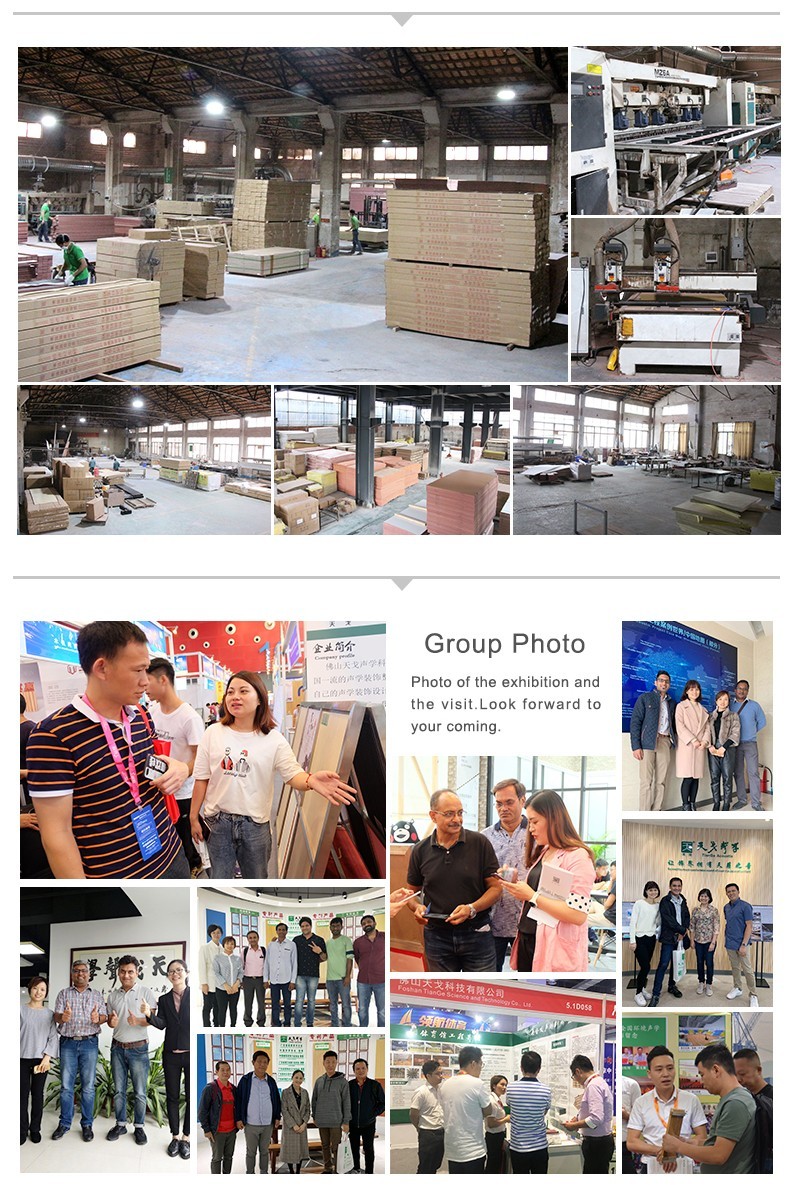 1, How long will you take to make samples?
Usually we will take 1~7 days to make the samples.
2, What is your delivery time?
The time of delivery is within 15-25 days after we receive the deposit.
Honestly, it depends on the order quantity and the season you place the order.
3,Will you charge the sample?
Standard samples are free, but customized samples will be charged with reasonable cost and the freight are charged. After the order is confirmed, we would pay back the express fee. Please be rest assured of that.
4,Can you accept OEM?
Yes,as the manufacturer,we can open mould to produce any ACOUSTIC PANEL products according to your sample or drawing.
If you have more question, please feel free to contact with us, thank you !

Telephone/Whatsapp: +86-17322789466
Email: gsacousticss@gmail.com
Company Address: Xinli Building, Lihe Road, Lishui Town, Nanhai Distric, Foshan City, Guangdong Province, China.