We create a soundproof booth for sound insulation, which is movable and easy to assemble. Soundproof room can be used as a private space such as telephone booths, conference rooms, etc.
What we offer is a sound reduction system that allows our customers to isolate instruments, vocals and other equipment in a controlled recording, rehearsal or testing environment.
MOBILE SOUNDPROOF CABIN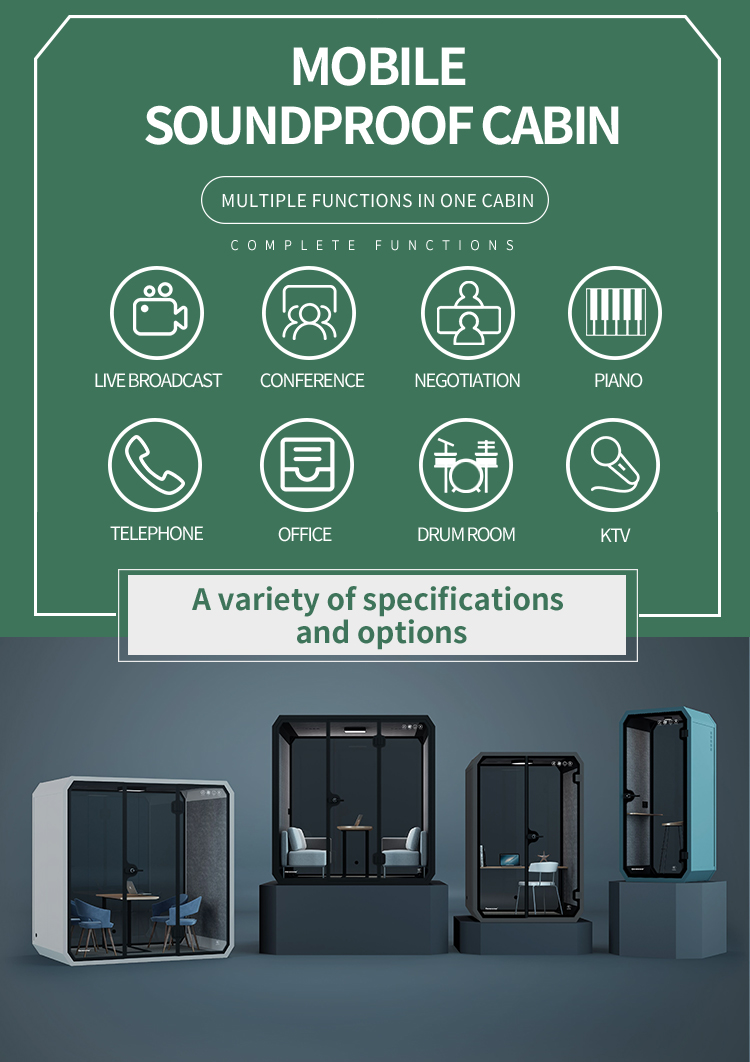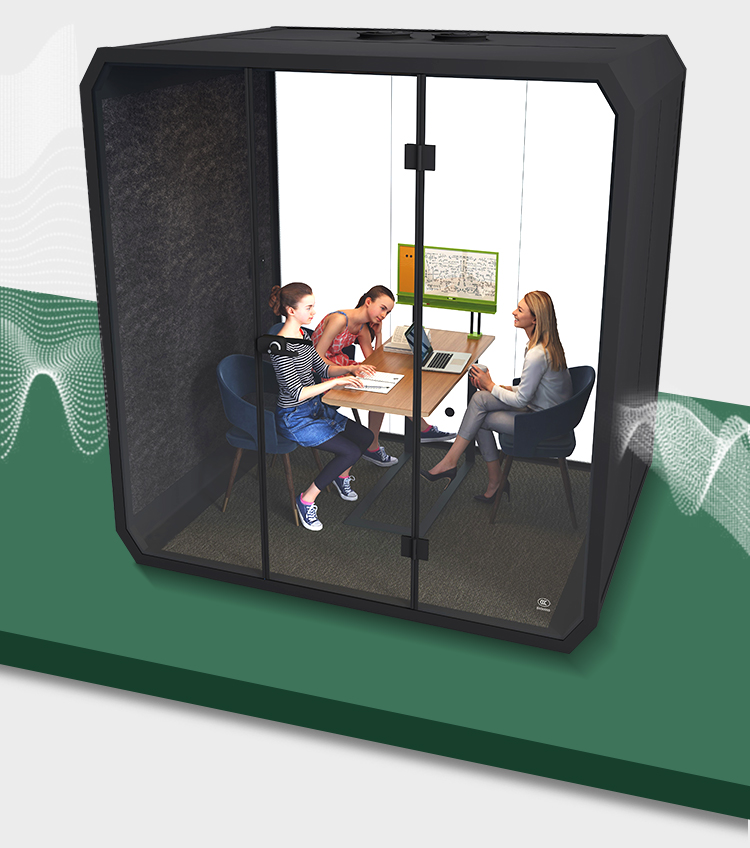 Product Parameters


Fresh Air System Technology
Multiple Sound Barrir Design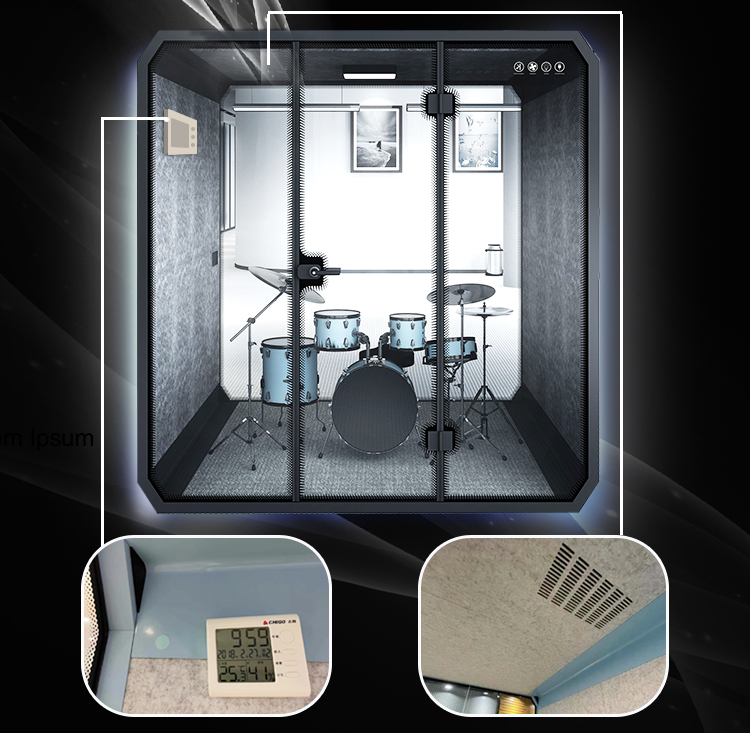 The labyrinth design of low-noise fresh air supply and exhaust system reduces indoor and outdoor voice interaction,
at the same time the cabin air is updated with an efficiency of 3 minutes.
Multiple sound insulation wins in the details
Seal from inside to outside layer to reduce noise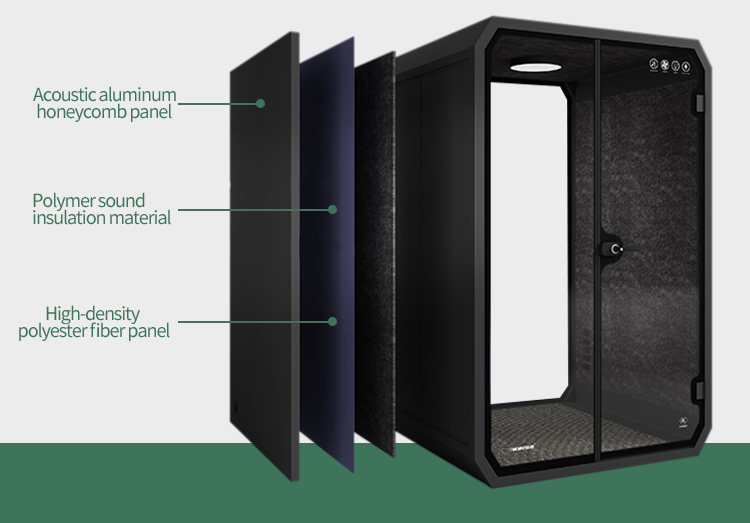 Real Measured Data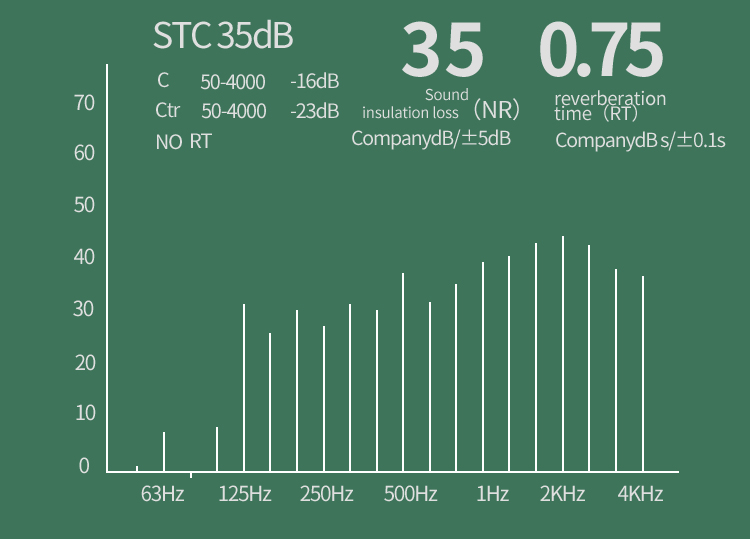 PRIVACY SPACE DESIGN

Leave a space for us to be quiet and alone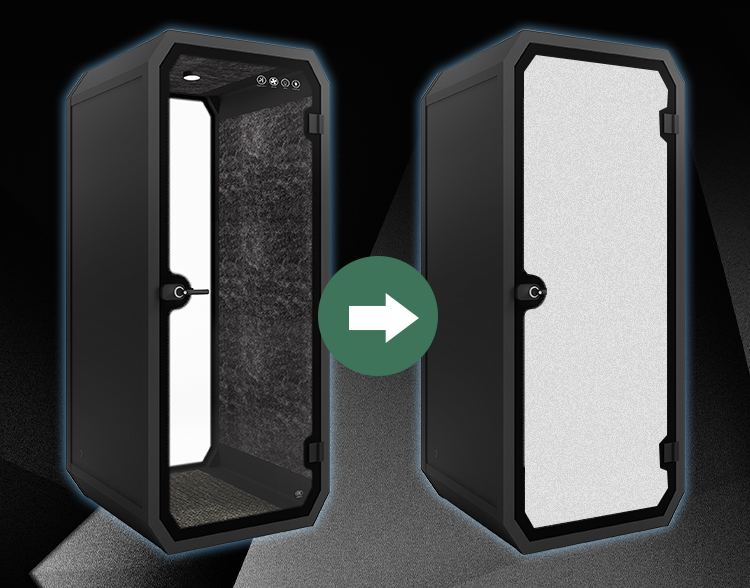 The dimming glass itself not only has all the characteristics of safety glass, but also has the functions of privacy protection and transparency. The
dimming glass partition can be instantly connected to the outside space of the cabin, realize the inside and outside space intercommunication,
beautify the space and enhance the level of the space.
Product Features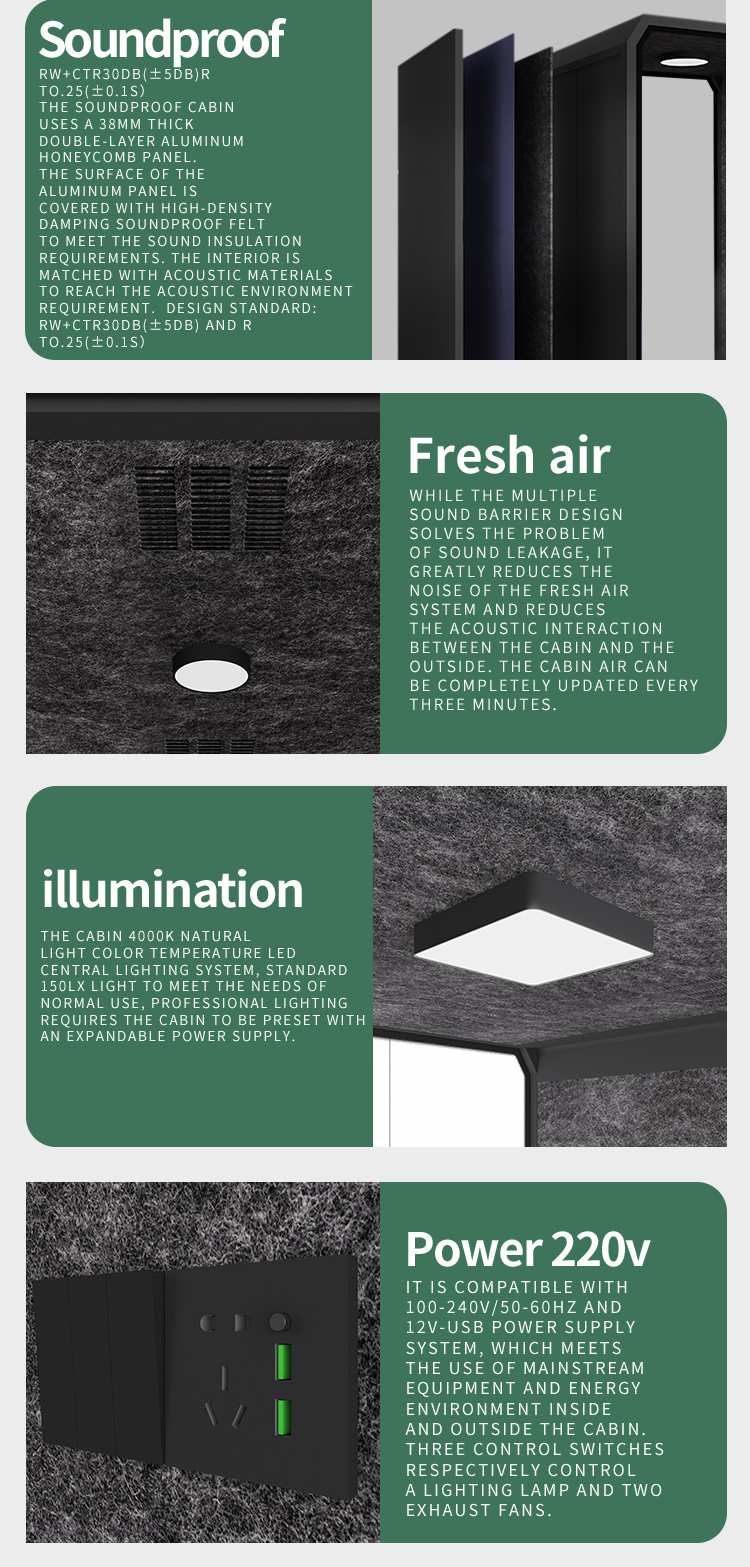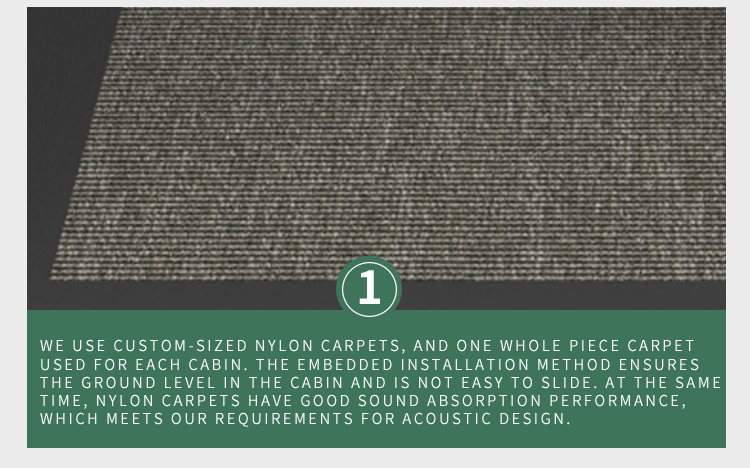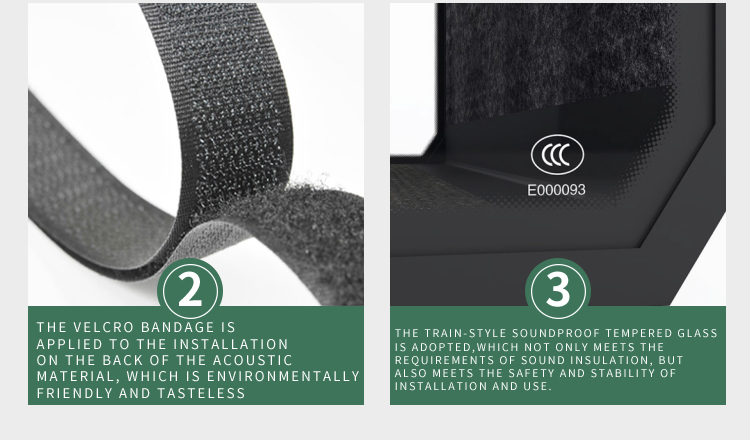 Seven major applications, reliable and applicable to the major scenes in life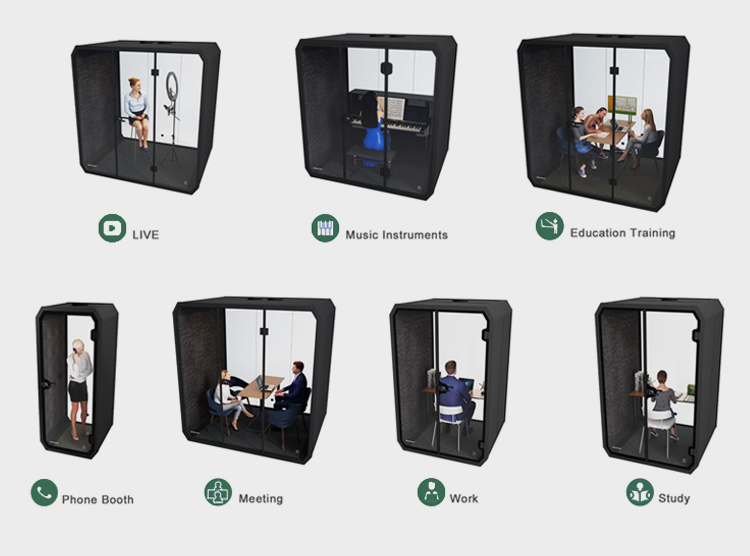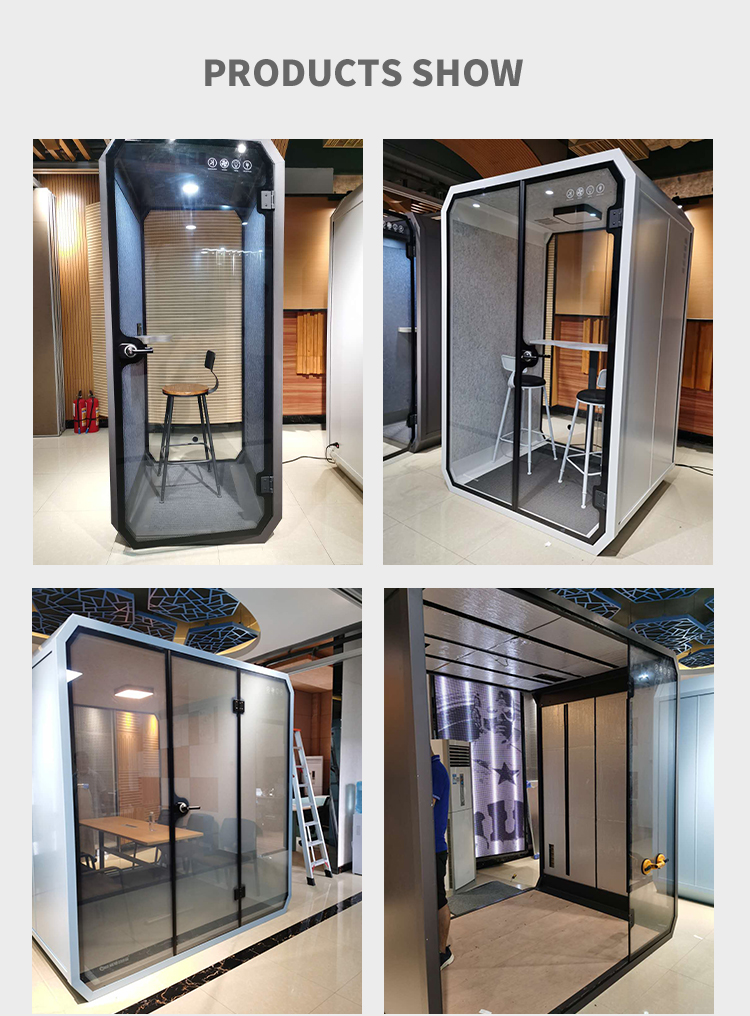 What we offer is a sound reduction system that allows our customers to isolate instruments, vocals and other equipment in a controlled recording, rehearsal or testing environment.
You will find that our soundproof booths greatly reduce noise from the inside to outside and vice versa. Achieving Soundproof Density and independent components are the most important contributing factors to achieve a soundproof booth.
Independent for example would be one of our fully enclosed soundproof room and your existing room wall. The reason you are currently able to hear what is going on in an adjacent room is that all of the walls are connected and act as sound conductor.
By adding a room inside a room you are creating an independence from your current structure with additional mediums and inevitably sound is reduced. Although a soundproof room is a room inside a room additional density is needed for it to be completely soundproof.
If we are to add the additional density needed to offer a soundproof booth our soundproof room could not be easily shipped or installed by two persons. You would need a team of people and heavy equipment to maneuver each panel.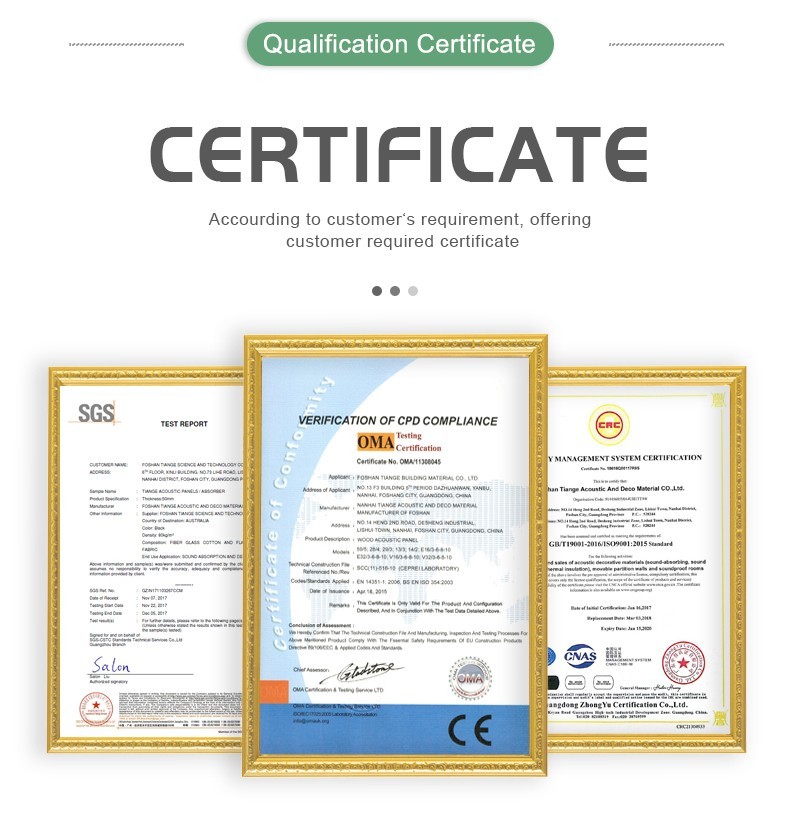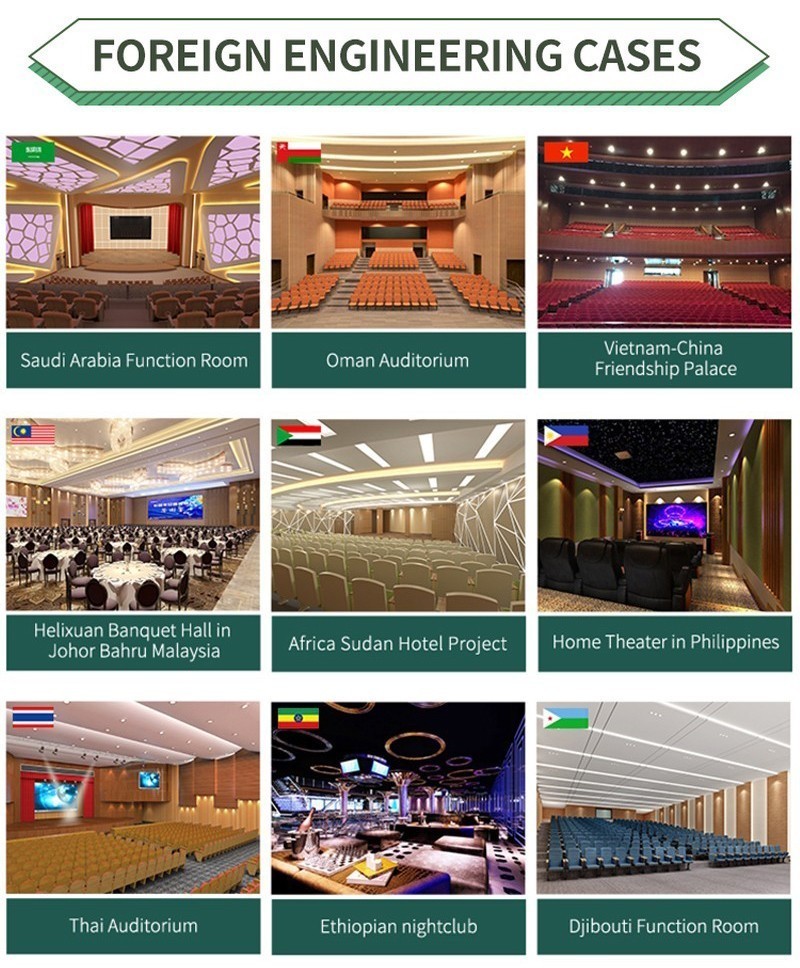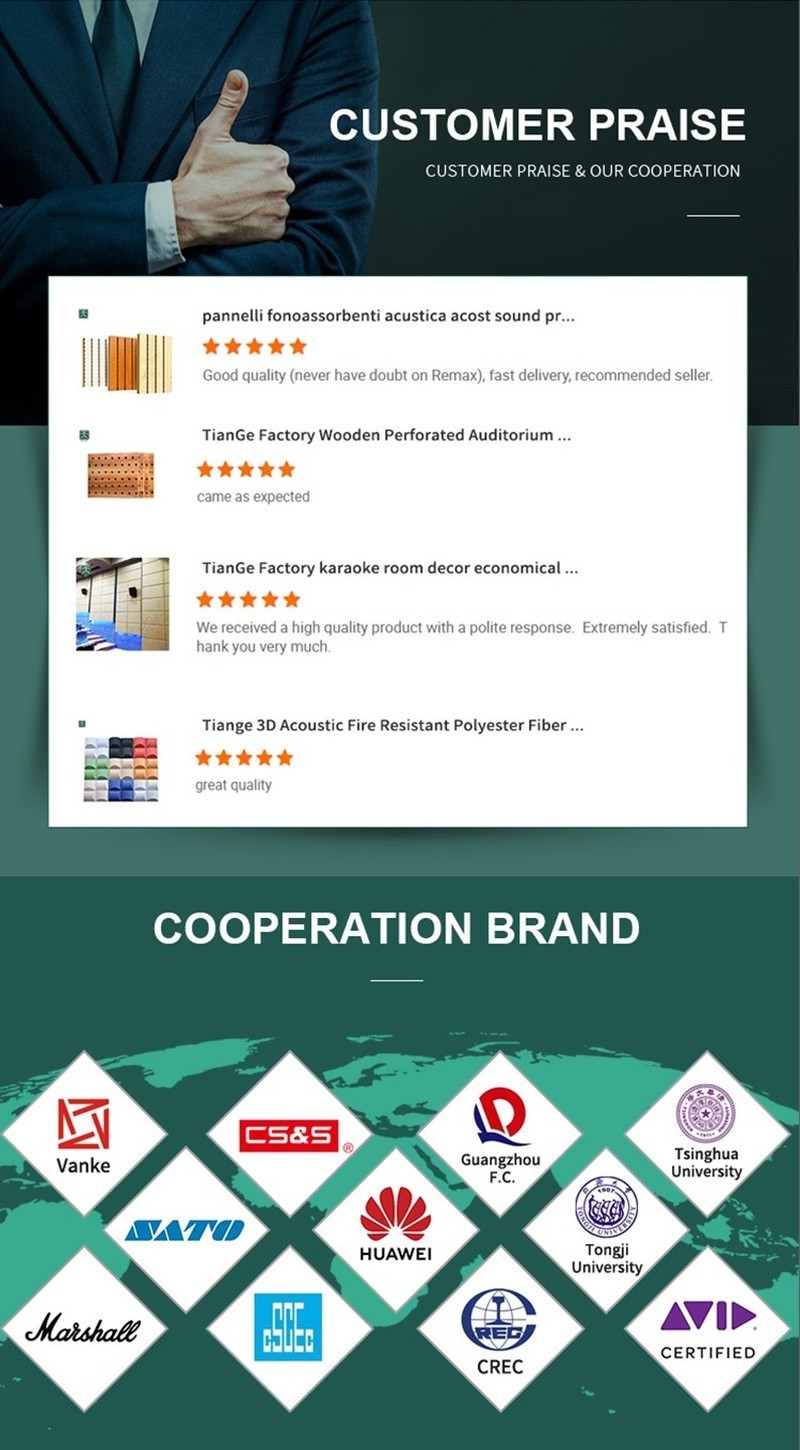 Why Choose GOODSOUND
-Professional: We active in the field of acoustic panel for more than 13 years. GOODSOUND is our registered trade mark.
-Supply Ability: 20000 Square meters per Month
-Product Certifications: Manufactured underISO9001,BV,CE and SGSaccredited Quality
-One-Stop Service: We provide acousticsolution, acoustic panelsandinstallation.
- All of our acoustic panel will pass Strict Inspections before packaging and shipment.
-Best after sale service: Customers can contact with us if finding any mistake with our acoustic panel and we'll try to support as soon as possible.
- More than 13 years experience in exporting to make purchase orders fluently.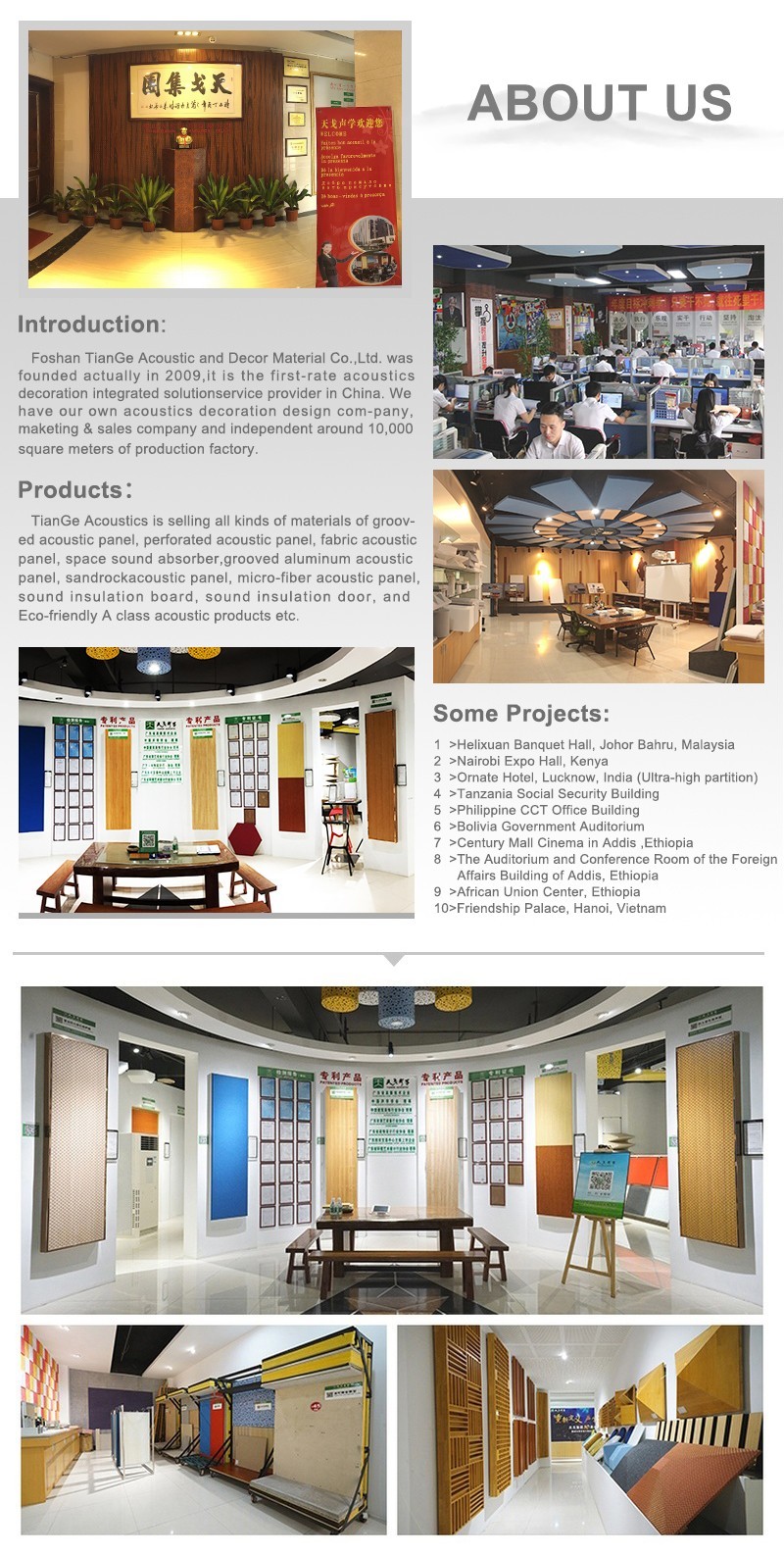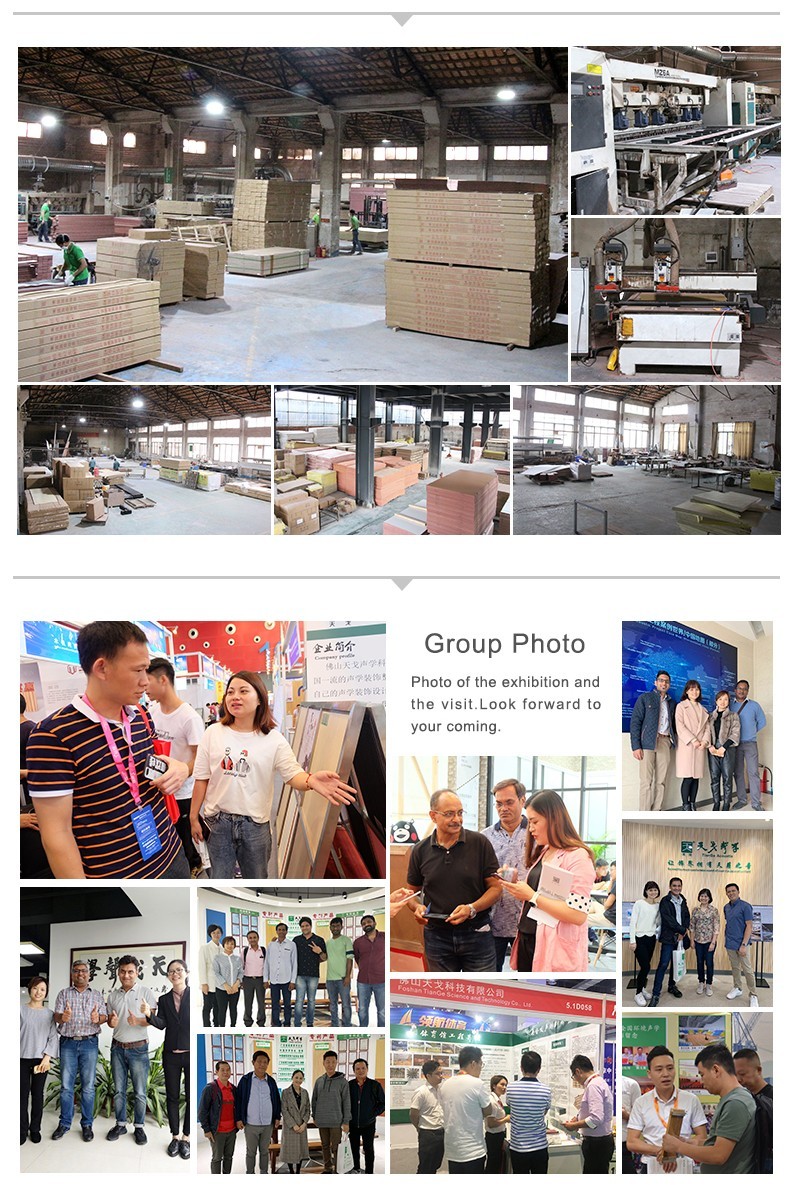 1, How long will you take to make samples?
Usually we will take 1~7 days to make the samples.
2, What is your delivery time?
The time of delivery is within 15-25 days after we receive the deposit.
Honestly, it depends on the order quantity and the season you place the order.
3,Will you charge the sample?
Standard samples are free, but customized samples will be charged with reasonable cost and the freight are charged. After the order is confirmed, we would pay back the express fee. Please be rest assured of that.
4,Can you accept OEM?
Yes,as the manufacturer,we can open mould to produce any ACOUSTIC PANEL products according to your sample or drawing.
If you have more question, please feel free to contact with us, thank you !

Telephone/Whatsapp: +86-17322789466
Email: gsacousticss@gmail.com
Company Address: Xinli Building, Lihe Road, Lishui Town, Nanhai Distric, Foshan City, Guangdong Province, China.