MOQ 50 sqm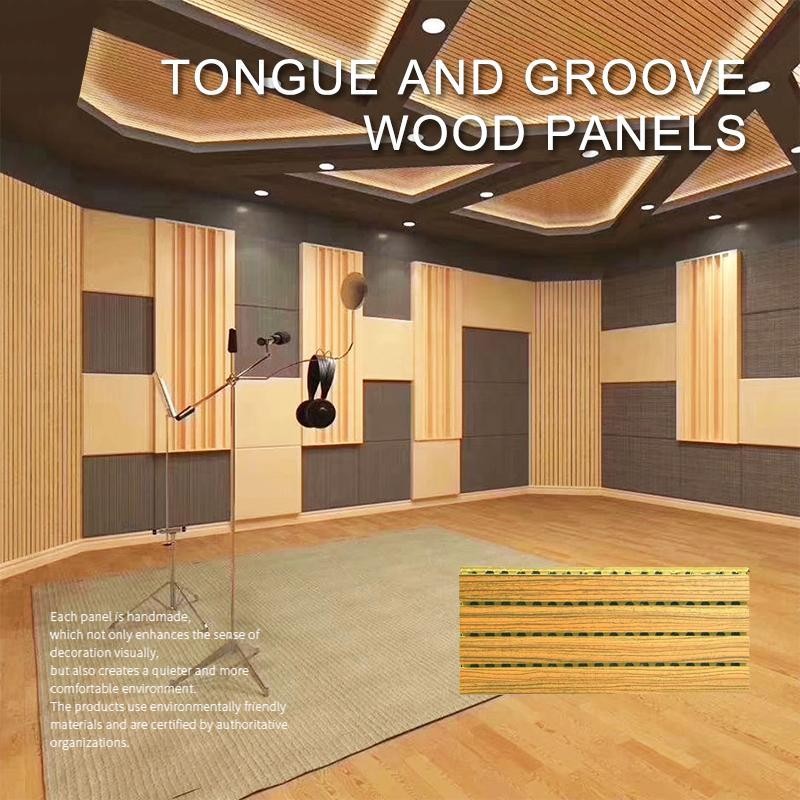 These GOODSOUND Acoustic Tongue and Groove Wood Panels are a popular solution for creating a comfortable and functional acoustic environment in various settings, such as offices, schools, concert halls, and recording studios. Besides their excellent sound absorption performance, grooved acoustic panels also possess high technical and aesthetic qualities that make them stand out in the market.
From a technical perspective, Tongue and Groove Wood Panels are designed to control the reverberation time and reduce the noise level in a room or space. From an aesthetic perspective, grooved acoustic panels offer a wide range of design options that can enhance the visual appeal and functionality of a space. They come in various shapes, sizes, colors, and finishes, allowing designers and architects to create customized solutions that meet the specific requirements of each project.
In summary, Tongue and Groove Wood Panels are a versatile and effective solution for improving the acoustic performance and aesthetic appeal of any space. With their high technical and aesthetic qualities, they offer a great value proposition for architects, designers, and facility managers who seek to create comfortable and functional environments that meet the needs and expectations of their users.
Four advantages of the Tongue and Groove Wood Panel:
1> Stable product quality and zero complaints.
2> The sound absorption effect is good, and the decoration is strong.
3> Environmentally friendly and fireproof.
4> Wide range of applications: Various places with high acoustic requirements.
| | |
| --- | --- |
| Product Type | Tongue and Groove Wood Panels for Interior Walls |
| Standard Model | 59/5 60/4 28/4 29/3 13/3 14/2 |
| Non-Standard Model | 40/3 38.5/4 18/3 17/4 8/3 8/2 5/3 6/2 |
| Material | High qulity MDF board |
| Basic Material | General, Economic, Fireproof, Moisture-proof, Composite, Magnesium, solid wood etc. |
| Finish | Melamine, Natural Wooden Veneer, Fireproof board, Painting,Metal, Technology veneer, Leather etc. |
| Color | Color chart or customized |
| Size | 133*2440 mm / 197*2440 mm |
| Thickness | 12mm / 15mm / 18mm |
| Fireproof Grade | B |
| ECO Grade | E |
| Application | Gymnasium, Meerting room, multi-function hall, auditorium, Conference room, Banquet hall, etc. |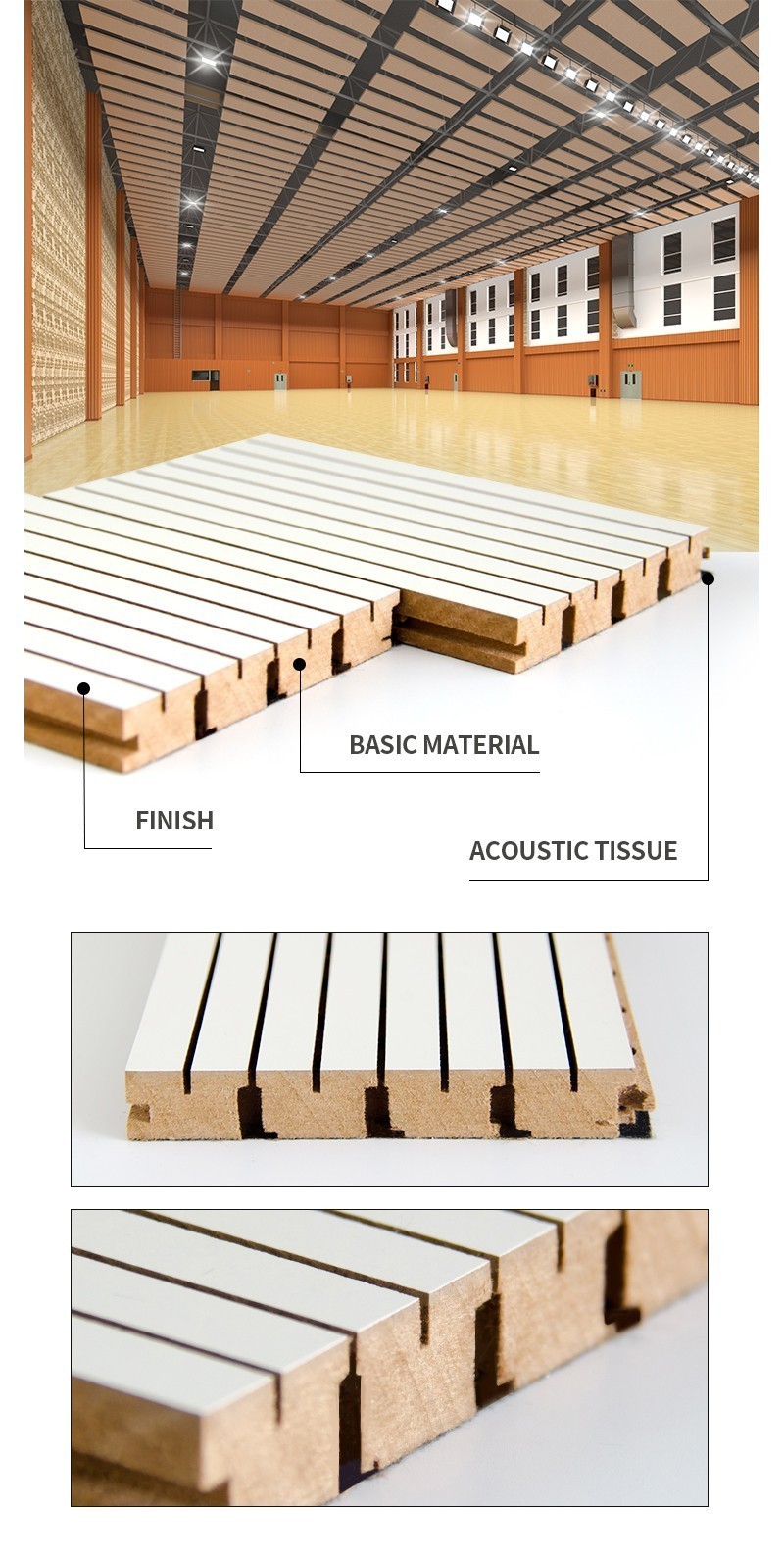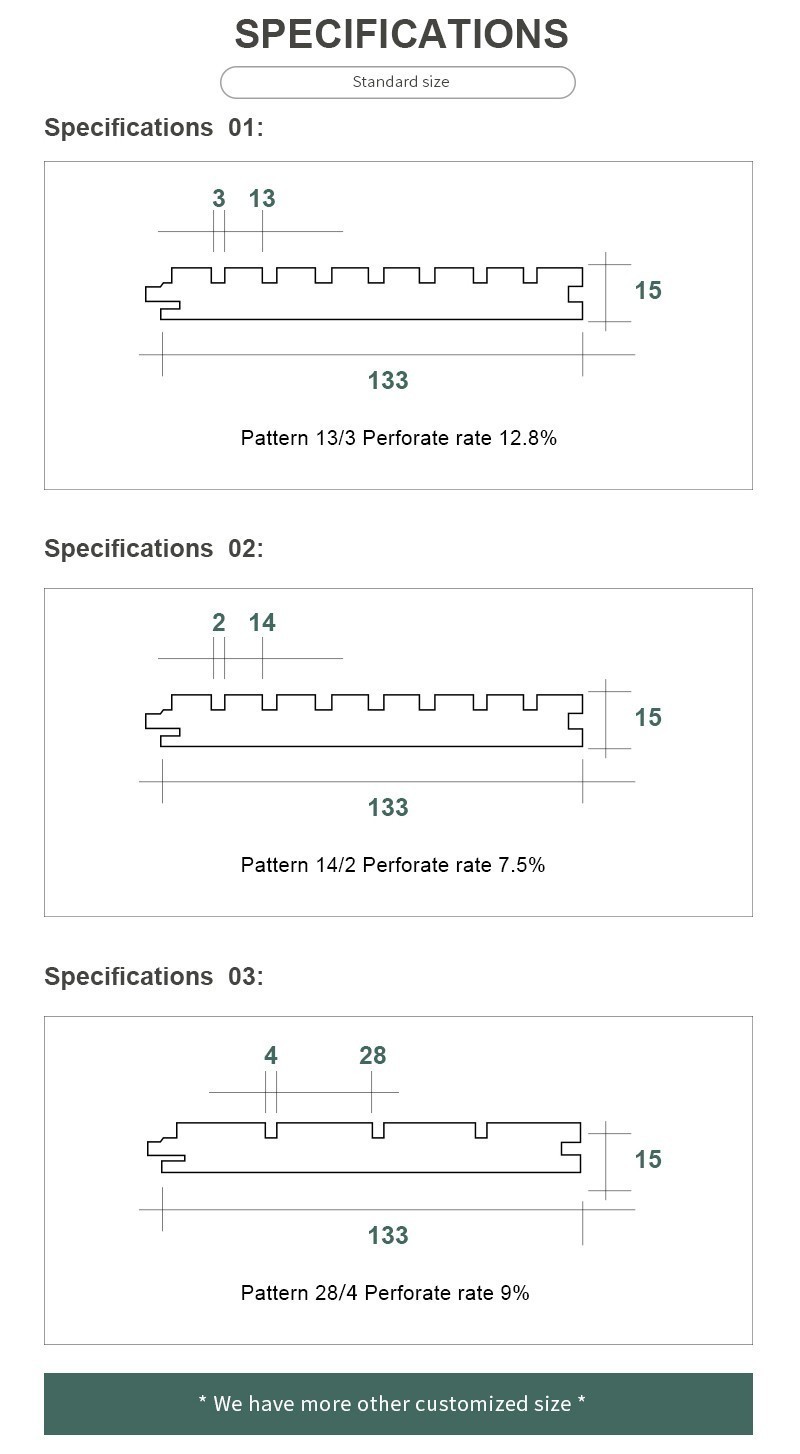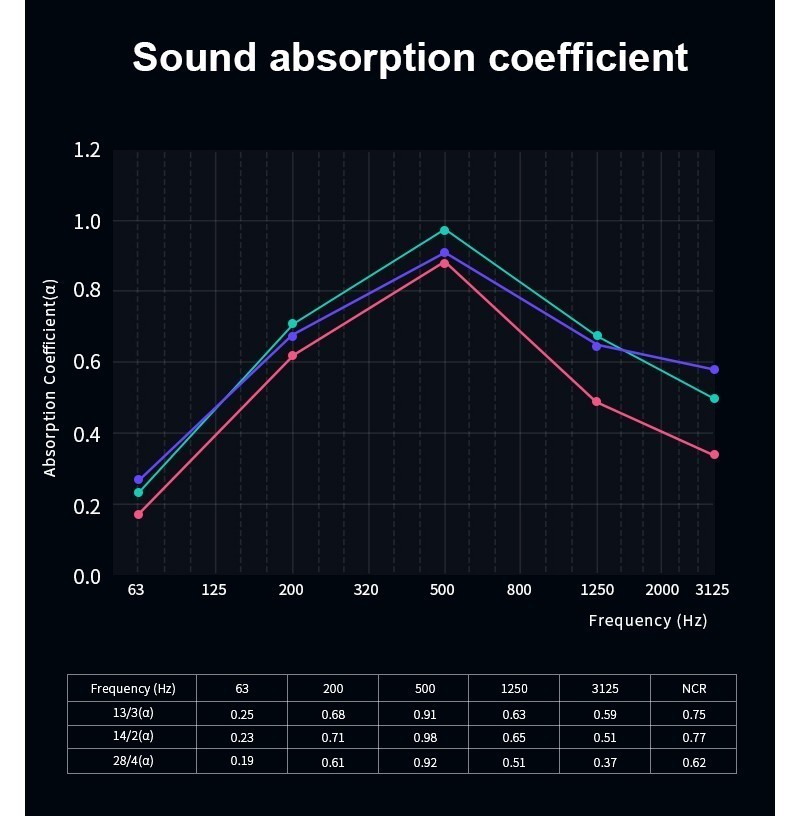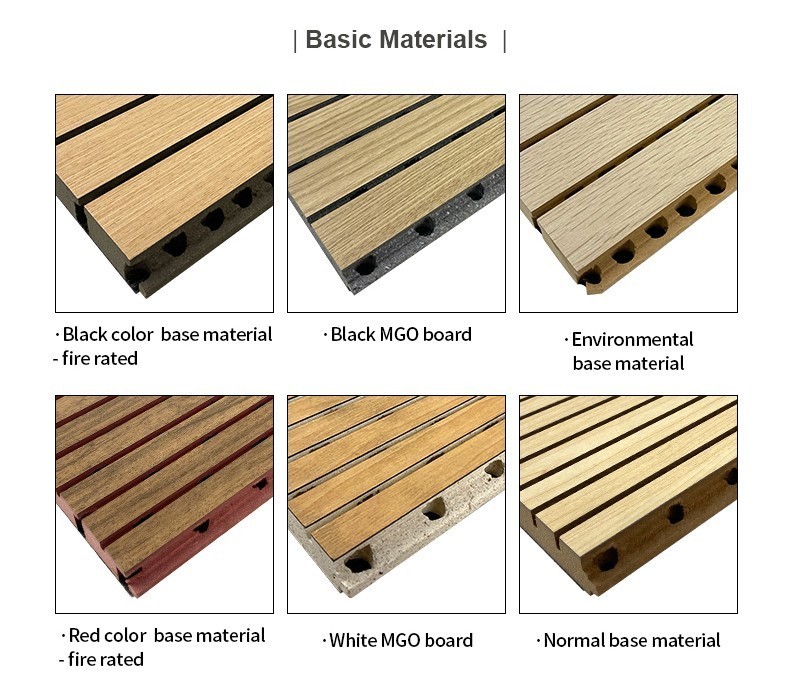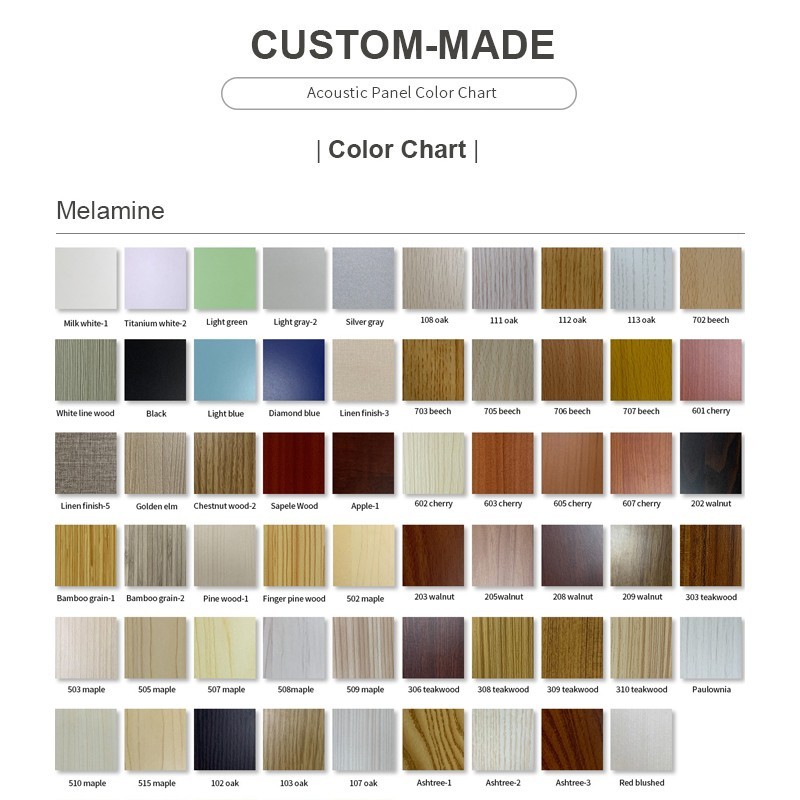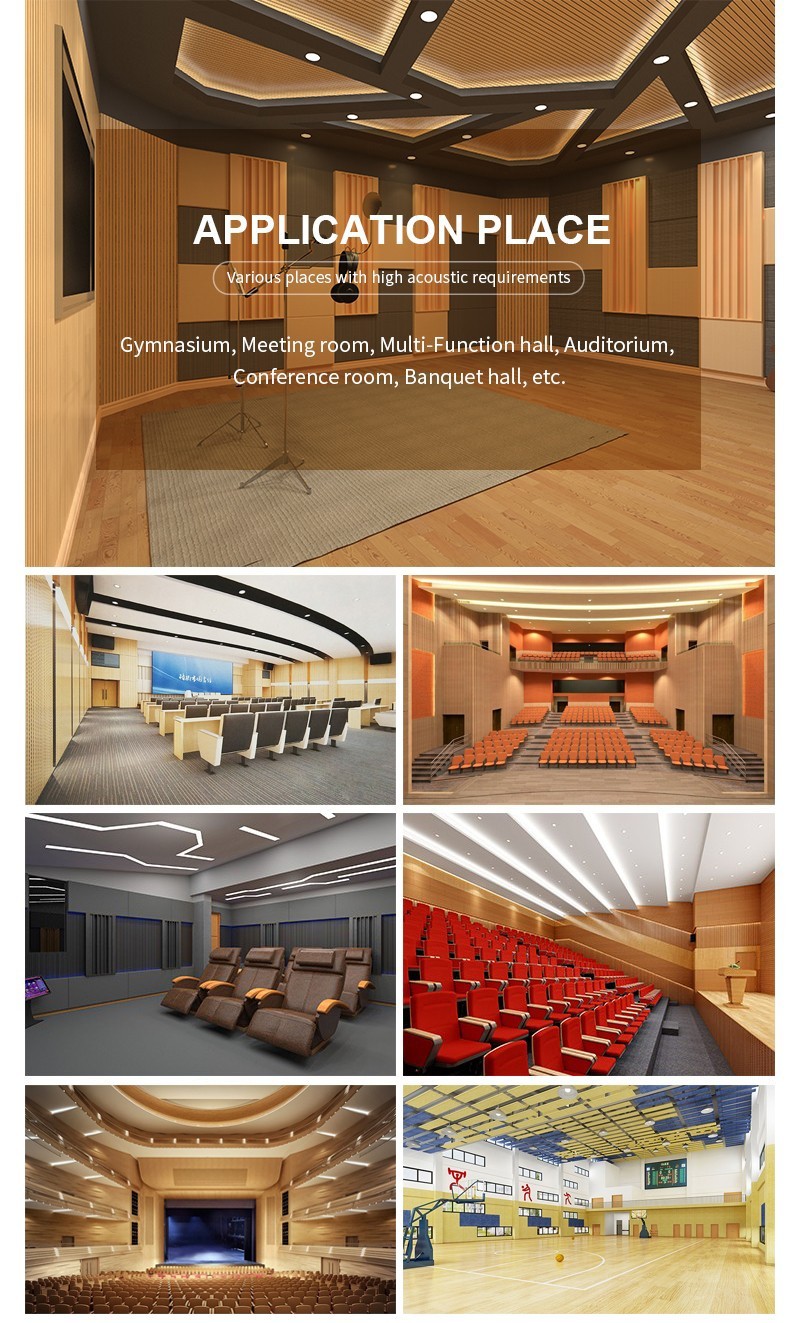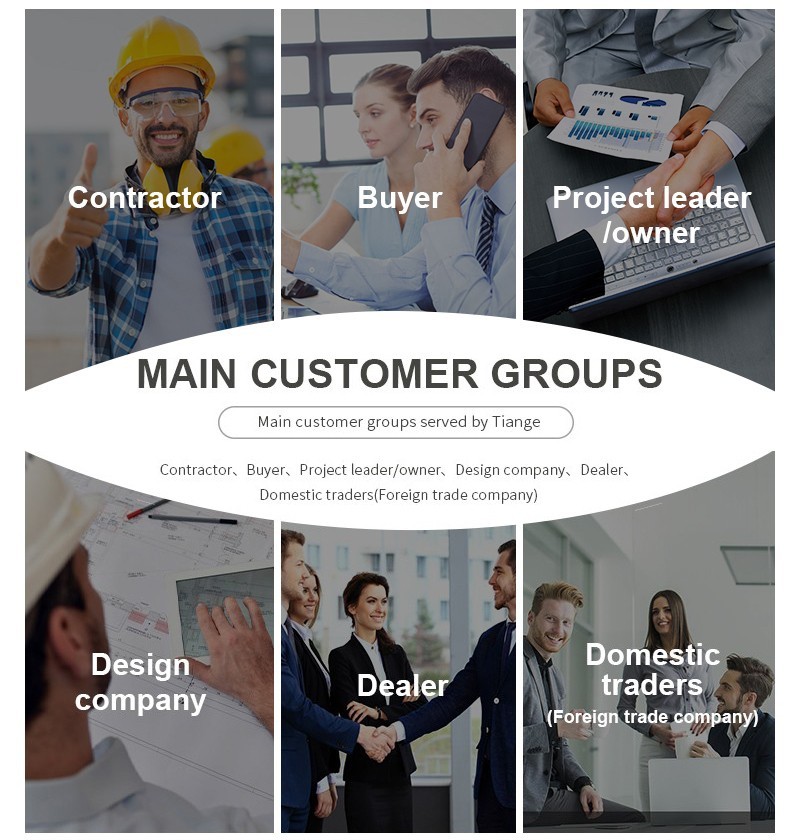 If you have more question, please feel free to contact with us, Thank You !
WeChat/WhatsApp: +8617322789466
Email: gsacousticss@gmail.com
Company Address: Xinli Building, Lihe Road, Lishui Town, Nanhai Distric, Foshan City, Guangdong Province, China.